---
FAST FACTS HAWAII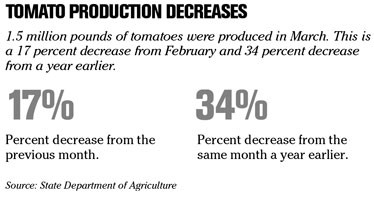 ---
HAWAII
Barnwell receives $1.77M
Kaupulehu Developments,
Barnwell Industries Inc.
's 77.6 percent-owned land development partnership, said yesterday it has received $1.77 million from Four Seasons Hotel owner
Hualalai Investors LLC
, a part of the eighth of 10 option payments related to development rights within Hualalai Resort at Kaupulehu in the North Kona district. The remaining $886,000 of the eighth payment is due Dec. 31, 2008.
If any of the annual option payments is not made, the remaining development right options will expire, Barnwell said.
Barnwell, based in Honolulu, generates about two-thirds of its revenue from its oil and natural gas operations in Alberta, Canada. The company also has real estate holdings on the Big Island and a unit that conducts water-drilling operations statewide.
NATION
States win $58M over Vioxx ads
HARRISBURG, Pa. »
Merck & Co.
has agreed to pay $58 million as part of a multistate settlement of allegations that its ads for the once-popular painkiller Vioxx deceptively played down the health risks.
The agreement announced yesterday also calls for Merck to submit all new TV commercials for its drugs to the Food and Drug Administration for review.
The civil settlement ends investigations by 29 states, including Hawaii, and the District of Columbia into Merck's advertising practices involving Vioxx, Pennsylvania Attorney General Tom Corbett said. Officials could not immediately provide a breakdown of how the $58 million will be divided.
Vioxx was taken off the market in 2004 after research showed it doubled the risk of heart attacks and strokes.
Agencies target phone scams
WASHINGTON » Federal and state officials announced a widespread crackdown yesterday against telemarketing scams that have bilked thousands of consumers out of tens of millions of dollars.
The sweep, dubbed "Operation Tele-PHONEY," was coordinated by the Federal Trade Commission and has yielded more than 180 enforcement actions in the United States and Canada. That makes it the largest such operation the FTC has ever coordinated.
William Kovacic, chairman of the FTC, said the 180 cases include new civil charges filed by the FTC against 13 telemarketers that defrauded more than 500,000 consumers out of $100 million.
First-class air travel declines
WASHINGTON » The number of air travelers flying in business or first-class fell in March by the largest amount in five years, the latest bad news for an industry buckling under record fuel prices and slowing global economies.
The International Air Transport Association yesterday said premium air traffic shrank 3.9 percent in March compared with the same month last year, after growing by 5.1 percent in February. Although the drop was exaggerated both by the leap year adding an extra day to February and because March business travel fell due to an early Easter, it was the largest "absolute decline" in business and first-class passengers since 2003.
Revenue did not fall as much as passenger numbers, since much of the weakness occurred in short-haul, lower-yielding markets, according to the trade group.
Further home-price drops seen
WASHINGTON »
Fannie Mae
's CEO told shareholders yesterday that the housing market is "about halfway through" its crisis and home prices could fall as much as 25 percent before the worst is over.
The largest U.S. buyer and guarantor of home mortgages will be able to weather the downturn and expand its business, Fannie Mae's president and CEO, Daniel Mudd, said as he and other top executives faced shareholders at an annual meeting in New Orleans.
After posting a first-quarter loss of $2.2 billion amid rising mortgage defaults, Washington-based Fannie Mae earlier this month cut its dividend and raised $7 billion in new capital by issuing new shares.
WORLD
Honda planning new hybrid push
TOKYO »
Honda Motor Co.
will sell a new, improved and affordable gas-electric hybrid in the U.S., Japan and Europe starting in early 2009, the company's president said today .
Takeo Fukui did not say what the price of the new vehicle would be. But he said the new hybrid will be a five-door sedan seating five passengers, and it will feature new technology that reduces the size and weight of the hybrid system to increase fuel efficiency. Honda plans to sell 500,000 hybrids per year after 2010, he said.
BOARD ELECTIONS
» The Hawaii Medical Service Association has elected
Dr. Carla J. Nip-Sakamoto, a
dermatologist, as chairperson of the board. Newly elected board members are Bishop Museum president and chief executive officer
Timothy E. Johns
, and Resources Global Professionals managing director
Lisa T. Okimoto
.
» The Rehabilitation Hospital of the Pacific has elected Louis Vuitton regional vice president Dale Ruff to the REHAB Foundation board. Louis Vuitton has helped sponsor the hospital's creative arts therapy program for 10 years.
» HFWP LLC, parent company of the Hawaii Food & Wine Paradise gourmand festival, has elected D. Keola Lloyd as chair. He is vice president of shareholder relations and secretary of the James Campbell Co., and grants manager of the James & Abigail Campbell Family Foundation. He is a past president of the Rotary Club of Kapolei.
» The Hawaii Dental Service has elected its 2008-2009 board: Gregory Dwight Dunn, chairman; T. Kimo Blaisdell, first vice chair, assistant secretary and assistant treasurer; Michael O'Malley, secretary; and Dr. Norman Chun, treasurer.
» The HDS Foundation board of trustees announced the following elections for 2008-2009: Patrick Loo, chair; Dr. Garrett Oka, president; Dr. Clay Hiramoto, trustee; and Jodi Nakayama, trustee.
New Hires and Promotions
» Hawaii Pacific University has promoted
Brenda A. Jensen
to associate dean of its College of Natural Sciences. She will assist HPU vice president for research and dean of the College of Natural Sciences Alissa Arp with leadership and management of academic, research, curricular and faculty matters. She previously has worked at the Massachusetts Institute of Technology and the Marine Studies Consortium.
» Morgan Stanley has hired Peter Backus and Davin Kubo as senior vice presidents and senior institutional consultants. They came to the firm's Global Wealth Management Group from Smith Barney.
» American Electric has hired Michael R. Albright as senior design build engineer. His 35 years of design management experience include serving as a senior engineer at Lincolne Scott. He is an LEED accredited professional and also a member of the Institute of Electrical and Electronics Engineers, Illuminating Engineering Society of North America and National Fire Protection Association.
» The Pacific Aviation Museum has named Anne Murata director of marketing and business development. Her previous jobs include vice president at Media-HI, marketing director of Royal Hawaiian Shopping Center and national marketing manager of Guest Informant Visitor Media. She also was president of her own Murata Creative Marketing & Advertising.
» ProService Hawaii has hired Laura Hayakawa as account manager, overseeing the company's Kokua HR Service Team. Her previous jobs include senior human resources consultant for Bearing Point's Asia Pacific region, and a market research assistant with the Hawaii Visitors & Convention Bureau.


---
BUSINESS PULSE