---
FUND RAISER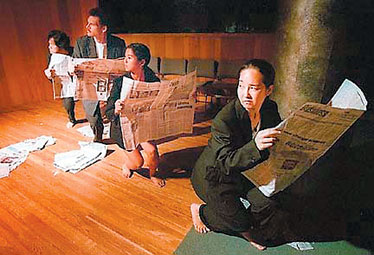 'White Gala' to benefit Humane Society
Fishcake furniture and home accessories boutique in Kakaako is hosting a fund raiser 6 p.m. Friday to benefit the Hawaiian Humane Society.
"A White Gala" will feature pupus, wine, saketinis, art performances by Lori Ohtani and Tangentz, Kiyoe Wellington, Steven Rosenthal and fashion by Gary Fujimoto.
Tickets cost $50 and are available at Fishcake at 307C Kamani St. Call 593-1231 or e-mail info@fishcake.us.
Shamrock will wax analytical
Frank Shamrock, a five-time Ultimate Fighting champion and perhaps the biggest name in the sport, will serve as an analyst and color commentator for the inaugural "CBS Elitexc Saturday Night Fights." The telecast will be anchored by CBS veteran play-by-play man Gus Johnson. He'll be joined by Mauro Ranallo, who hosts Showtime's mixed martial arts programming, and Showtime boxing reporter Karyn Bryant.
Shamrock is a former trainer of Hawaii fighter B.J. Penn. He also lost to Jon Lober at Superbrawl 3, held at Blaisdell Arena in 1997.
The CBS event will be broadcast May 31.
staff and news services