---
FAST FACTS HAWAII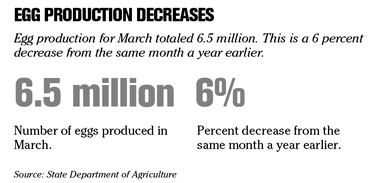 ---
HAWAII
Resort to get farmers' market
The Hawaii Farm Bureau has selected Makaha Resort & Golf Club as the site of its fourth Oahu market.
The Waianae Farmers' Market will open June 21. It will be held every first and third Saturday from 7:30 a.m. to 11 a.m.
Other farmer's markets are held on Saturday mornings at Kapiolani Community College, Thursday evenings at Kailua Town Center and Sunday mornings at Mililani High School. The first market was launched in September 2003 at KCC.
The Waianae market will accept food stamps via an electronic token system. More than a dozen vendors are lined up.
NATION
Lowe's lowers guidance
CHARLOTTE, N.C. »
Lowe's Cos.
, the nation's second-biggest home improvement retailer, reported a 17.9 percent drop in first-quarter earnings and lowered its guidance for the year today as the slumping U.S. housing market and softer economy hurt sales.
Lowe's said it earned $607 million, or 41 cents per share, in the three months ended May 2. That is down from $739 million, or 48 per share, in the first quarter of 2007. Revenue slipped to $12.0 billion from $12.2 billion a year ago. Analysts had been looking for net income of 40 cents a share on revenue of $12.4 billion.
Comparable-store sales declined 8.4 percent. The company predicted that number would drop at least 6 percent in the current quarter and the year.
---
BUSINESS PULSE