---
FAST FACTS HAWAII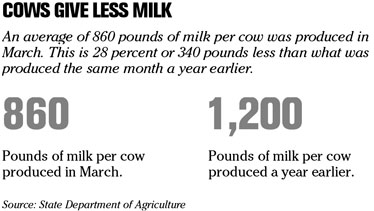 ---
HAWAII
HMSA offers Aloha health options
Hawaii Medical Service Association said yesterday it is extending the period during which former Aloha Airlines employees may pay to extend their company's health plan until June 1. The window for such coverage, best known by its acronym, COBRA, had been scheduled to end May 15.
The state's largest insurer also said it has developed and received Insurance Division approval to offer an Extended Benefit Program to provide an option to help former Aloha employees continue their HMSA coverage. Coverage under this temporary program will continue through Dec. 31, HMSA said.
In addition, HMSA said it will hold three seminars on its health-plan options at its 818 Keeaumoku St. headquarters. The first will be from 1 p.m. to 2:30 p.m. Friday, with the other two from 10 a.m. to 11:30 a.m. and
1 p.m. to 2:30 p.m. on May 28. For reservations, call 948-5555 on Oahu. Neighbor island residents can call 1-800-620-4672.
NATION
Parsons likely to depart next year
NEW YORK »
Time Warner
Chairman Richard Parsons suggested at the company's annual meeting yesterday that he will probably leave as expected next year, clearing the way for Chief Executive Jeff Bewkes to also become chairman.
Parsons, a University of Hawaii alumni, in introducing the company's board members at the meeting in Atlanta, said that this was his "last shot at this" since "I will be the outgoing chairman after this year, probably."
That would open the way for Bewkes, who took over as CEO from Parsons on Jan. 1, to also become chairman. Bewkes' employment contract allows him to elect to resign with a severance package if he isn't made chairman within a year.
A Time Warner spokesman noted that nothing has been made official about Parson's tenure as chairman, which would require a decision by the board.
UAW, American Axle reach deal
DETROIT » Key General Motors Corp. auto parts supplier American Axle and Manufacturing Holdings Inc. has reached a tentative agreement with the United Auto Workers that could end an 11-week strike.
American Axle spokeswoman Renee Rogers said she didn't have any details of the deal reached late yesterday. It's not clear when the agreement will be presented to union members.
The walkout by about 3,600 workers at five factories had crippled truck and sport utility vehicle manufacturing at General Motors.
The company makes axles, drive shafts and stabilizer bars for GM as well as Chrysler LLC and other automakers. GM was forced to partially or fully close more than 30 factories and lay off thousands of workers because of parts shortages.
US Air pilots oppose merger
PHOENIX » If US Airways and United Airlines decide to combine, they'll bring along a number of reluctant employee groups that would rather remain separate.
US Airways pilots yesterday joined a chorus of criticism about a possible tie-up. The US Airline Pilots Association said United parent UAL Corp. is financially weak, and that mixing the carriers is a bad idea. Chicago-based UAL lost $537 million in the first quarter.
United pilots are equally resistant to pairing with Tempe, Ariz.-based US Airways Group Inc. Steve Wallach, a union leader for United pilots, has said that US Airways gives poor customer service and its previous deal with America West created a "toxic stew" within its pilot ranks.
Flight attendants, mechanics and fleet service workers at both carriers also have come out against plans for a combined operation.
Booz Allen to sell unit to Carlyle
NEW YORK »
Booz Allen Hamilton
, the consulting firm, said yesterday that it would sell a majority stake in its government practice to the private equity firm
Carlyle Group
for $2.54 billion.
The sale is part of a broader split of Booz Allen's commercial and government consulting groups. Booz Allen has a hand in sensitive projects, including helping NASA build the International Space Station.
The transaction is likely to rekindle questions about Carlyle's power and influence in Washington, an issue that the firm has sought to put to rest in the last several years. It asked members of the bin Laden family to divest themselves of their interests in the firm and took former President George H.W. Bush and a former prime minister of Britain, John Major, off its payroll.
The transaction must meet shareholder and regulatory approvals, and is expected to close by the end of the year.
BRIEF CASE
SALMON SEASON: This year's Copper River salmon began arriving yesterday in Seattle from Alaska in smaller quantities - and more expensive - than in the past because Alaska's weather was harsh as the season opened Thursday. Seattle stores will initially sell king salmon fillets for $40 a pound, with that price expected to fall to $20 a pound as more arrives.
---
[ TAKING NOTICE ]
NEW HIRES/ PROMOTIONS
» 'Ilima at Leihano has announced the following new lifestyle counselors:
• Kelika Ishol was previously executive director of Windward Senior Day Care Centers, and currently serves on the board of directors for the Hawaii Pacific Gerontological Society.
• Linda Peacock has 14 years of senior living marketing experience in Hawaii and Calif., including senior living counselor at a continuing care retirement community.
» Bank of Hawaii has announced the following promotions and new hires:
• Ahn "Betty" H. Brow to executive vice president of the International Banking Division from senior vice president and international client banking manager.
• Lyleth "Lee" Asuncion-Yacapin to senior vice president and Client Services Division manager from vice president.
• Margaret "Peg" Meagher to chief compliance officer from deputy chief compliance officer. She has 25 years of experience.
• Tony Mizuno to senior vice president of the Commercial Real Estate Loan Division from vice president.
• Natalie B. Ota to senior vice president of management reporting in the Controllers Division from vice president.
• Kevin H. Trechter to president of Bank of Hawaii Insurance Services from vice president. His 24 years of experience includes senior vice president of Van Gilder Insurance Corp. in Colorado.
• Brant Hi'ikua Chillingworth to vice president of community development and community reinvestment act (CRA) from assistant vice president. He joined the bank's Corporate Compliance Department in 2003 and was previously an account executive at Communication Pacific's civic affairs and community building group.
• Darlene Martoglio as vice president of corporate banking. Her 20 years of experience include vice president of commercial banking at Fifth Third Bank in Cleveland.
» University of Hawaii West Oahu has announced the following new hires to its Public Relations and Marketing Department:
• Julie Funasaki Yuen as public information officer. Her 10 years of marketing experience include marketing manager at The Madden Corp.
• Valentino Valdez as graphic designer and staff photographer. His seven years of experience include senior graphic designer at the Honolulu Star Bulletin/Midweek.


---
BUSINESS PULSE