---
FAST FACTS HAWAII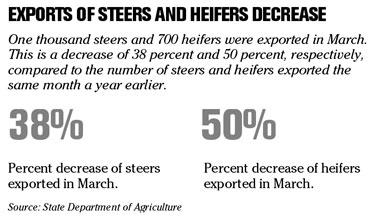 ---
NATION
GE may sell appliance unit
FAIRFIELD, Conn. »
General Electric Co.
may sell, spin off or seek a partner for its large-appliance unit, ending more than a century in an industry that helped make GE a household name, people familiar with the situation said.
Fairfield, Connecticut-based GE, the biggest maker of appliances such as refrigerators and washers for new U.S. homes, hired Goldman Sachs Group Inc. to explore options and conduct an auction, one of the people said. A sale may bring in $5 billion to $8 billion, the Wall Street Journal reported yesterday.
Gary Sheffer, a spokesman for the GE, declined to comment.
DuPont in ethanol venture
WILMINGTON, Del. »
DuPont Co.
executives said yesterday that a new joint venture with a Danish company will enable the production of an alternative fuel that costs less to manufacture than conventional ethanol and won't drive up food prices.
DuPont has partnered with Genencor, a division of Danisco A/S, to develop and commercialize cellulosic ethanol, which unlike traditional ethanol is not derived from food sources. The companies plan to invest $140 million in the U.S.-based venture over the next three years and hope to have a commercial-scale demonstration facility operating by 2012.
The venture, to be called DuPont Danisco Cellulosic Ethanol LLC, will focus initially on making fuel from the leaves and stalks of corn and from sugar cane bagasse.
Vioxx verdict overturned
TRENTON, N.J. » A Texas appeals court yesterday overturned a multimillion-dollar verdict against
Merck & Co.
in a case involving its withdrawn painkiller Vioxx.
A Texas jury in April 2006 awarded the widow of 71-year-old Leonel Garza $32 million. That later was cut to about $7.75 million under Texas damage caps.
Today, the Texas 4th Court of Appeals overturned the verdict, ruling that Garza's family failed to provide evidence that Garza's long-standing heart disease could not have been the cause of his fatal heart attack in 2001. Garza died of a heart attack after taking Vioxx for less than a month.
Merck pulled Vioxx from the market in September 2004 after research showed the painkiller doubled risk of heart attacks and strokes.
---
BUSINESS PULSE