---
FAST FACTS HAWAII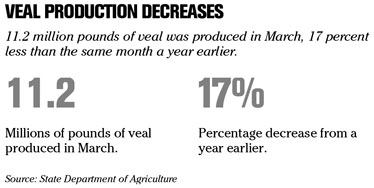 ---
NATION
Icahn buying Yahoo stock
SAN FRANCISCO » Billionaire investor Carl Icahn reportedly is snapping up
Yahoo
stock in preparation for a possible attempt to replace the Internet company's board after the directors turned down
Microsoft
's $47.5 billion takeover offer.
Icahn has bought as many as 50 million Yahoo shares, both CNBC and the Wall Street Journal reported yesterday. That would give Icahn a 3.6 percent stake in the Internet pioneer.
The financier is known for shaking up slumping companies. He could spearhead a campaign to oust Yahoo's 10 directors for not accepting Microsoft's final offer of $33 per share.
IAC, Liberty resolve skirmish
NEW YORK »
IAC/InterActiveCorp
and
Liberty Media Corp.
say they resolved a legal skirmish regarding IAC's plans to break into several parts.
Liberty is dropping an appeal it filed disputing a March ruling by a Delaware judge who sided with IAC head Barry Diller on the breakup plans. Among IAC's holdings are ResortQuest Hawaii, which would be a unit of Interval International under the breakup plan.
Liberty owns about 30 percent of IAC's equity and was fighting with IAC for months over the breakups.
The companies agreed on various arrangements regarding operations of the spun-off companies. These include Liberty's right to board representation at each company and a limitation on Liberty's ability to raise its ownership stakes.
MySpace wins spam judgment
NEW YORK » The popular online hangout MySpace has won a $230 million judgment over junk messages sent to its members in what is believed to be the largest anti-spam award ever.
A federal judge in Los Angeles ruled against a notorious "Spam King," Sanford Wallace, and his partner, Walter Rines, after the two failed to show up at a court hearing, MySpace told the Associated Press yesterday.
The judgment is a big victory for MySpace, although service providers often have a tough time collecting such awards. But even if the News Corp.-owned site never collects, it hopes the judgment deters other spammers.
Wallace earned the monikers "Spam King" and "Spamford" as head of a company that sent as many as 30 million junk e-mails a day in the 1990s. He left that company, Cyber Promotions, following lawsuits from leading Internet service providers such as Time Warner Inc.'s AOL, only to re-emerge in a spyware case that led to a $4 million federal judgment against him in 2006.
Japan report cuts rice prices
CHICAGO » Rice fell the maximum permitted by the Chicago Board of Trade yesterday on signs that Japan may sell grain to the Philippines, the world's largest importer, to ease food shortages.
Japan, where rice consumption has slowed faster than production the past two decades, may ship about 1.2 million metric tons from imported stockpiles, a government official said today in Tokyo. As much as 50,000 tons may be taken from inventories of domestically-grown rice that are rarely sold overseas, Reuters reported, citing an industry official it didn't identify.
Rice futures for July delivery fell 50 cents, the exchange's daily limit, or 2.2 percent, to $22.24 per 100 pounds. The decline was the second in as many days.
Rice has more than doubled in the past year, reaching a record $25.07 on April 24.
WORLD
S.Korea exchange offices raided
SEOUL »
Korea Exchange Inc.
, the operator of the nation's stock exchange, was raided by South Korean prosecutors.
Investigators began searching the exchange's Seoul and Busan offices after 9 a.m. today, Jeon Chul Hong, a bourse spokesman, said by telephone. The exchange doesn't know the reason for the probe, he said.
The probe comes after South Korea's financial regulator discovered "excessive" expenses, including those related to golf games, in an audit of the exchange, Yonhap News reported today, without citing anyone.
New Hires/ Promotions
» Aeko Kula has named
Michael P. Coffman
chief operating officer for Aloha Air Cargo. His previous jobs include senior vice president of airline operations for Aloha Airlines, vice president and general manager of air, ground and freight services for Federal Express Corp. He has also served as vice president of operations for Flying Tigers, vice president of passenger services and vice president of maintenance and engineering at AirCal, American Airlines for 17 years and the U.S. Army in Southeast Asia.
» DTRIC Insurance Co. has named Ernest "Ernie" Fukeda Jr. chief operating officer. His 30 years of casualty and industry experience include chief operating officer of HEMIC Insurance Co., president and chief operating officer of Hawaiian Insurance and Guaranty Co., and vice president of marketing, new ventures for First Insurance Co. of Hawaii.
» Graham Builders has named Bryan Miyasaki architectural designer. He will develop designs, specify project finishes, produce construction documents and conduct site inspections for the company's residential projects. His six years of experience include Shimokawa Architects and Anbe Aruga & Ishizu Architects.
» Kahala Nui has announced the following new hires and promotions:
Darlene Canto to director of marketing from senior living counselor. She has worked at Kahala Nui for seven years, and has 26 years experience in hospitality sales and revenue management.
Paul Chang to director of resident services. He has 14 years of experience in hotel management.
Daryn Murai to senior living counselor. He was previously an elementary school teacher for eight years.
R. Sue Radcliffe to Hi'olani Care Center administrator from Kahala Nui University director. She has 20 years experience in non-profit administration and community relations, and is a licensed nursing home administrator.
» The Kahala Hotel & Resort has announced the following promotions:
Rowena Anecito to director of travel industry sales from senior sales manager for the Western U.S. region. She will oversee the hotel's global and U.S. wholesale and retail sales activity. Her previous jobs include national sales manager at The Fairmont Kea Lani Maui.
Marc Rafael to senior sales manager. He will assist Anecito with travel sales activity in the Eastern U.S. region and service with international travel partners.
» Office Pavilion has hired Moses Murakami as account executive for commercial and government market development. His 20 years of experience in commercial sales include account executive for Senetics, the Marriott International Pacific Region Office, Navy CINPAC Fleet and the Department of Water in Hilo.
» Roberts Hawaii has named Neysa Park assistant controller. She will oversee accounting and financial reporting for the company and its related entities. She is currently senior vice president of Meridian Financial Network and will continue her duties during her tenure at Roberts Hawaii. Her 10 years of accounting and travel industry experience include corporate accounting manager at Aloha Airlines and Island Air for four years.
Board elections
» Parker Ranch has elected Deleico Ranch owner and manager
Robert L. Hind III
to its board of directors. He retired from Parker Ranch in 2002, after serving for 15 years as a vice president of livestock marketing and ranch resources, and as livestock manager. His ranching experience includes manager of McCandless Ranch for nine years, and also serves on the boards of the Hawaii Cattlemen's Association, Hawaii Cattlemen's Council, Hawaii Beef Industry Council and the National Cattlemen's Beef Association.
---
BUSINESS PULSE