---
FAST FACTS HAWAII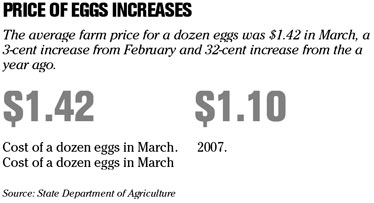 ---
HAWAII
Oil, gas prices help Barnwell
Barnwell Industries Inc.
's net income gained 33.9 percent in its fiscal second quarter as oil and natural gas prices soared. » C3
Hoku locks in $678M contract
Hoku Scientific Inc.
said yesterday it has locked in a 10-year contract with China-based
Suntech Power Holdings Co.
, one of its four major polysilicon customers.
The Kapolei-based alternative-energy technology developer said subsidiary Hoku Materials Inc. has revised its original polysilicon supply agreement with Suntech, signed in June, which was adjustable to seven years.
Suntech will pay $678 million during the 10-year term, plus amounts payable for excess shipments that may be delivered next year from Hoku's planned Pocatello, Idaho, plant. Suntech also agreed to extend the date to December 31 from May 31 when either company may end the agreement if Hoku is unable to complete financing for the plant, and to reduce the plant financing milestone to $75 million. Hoku already extended the financing deadline with Suntech in February.
Isle TV takes regional honors
All four network-affiliated Hawaii television stations won trophies at the 37th Annual Northern California Area Emmy Awards on Saturday, with
KGMB
and
KHNL
winning the two biggest awards.
Competing against network-owned and local stations in large, medium and small markets, KGMB was awarded for Station Excellence and KHNL was awarded for News Excellence.
KGMB was the biggest local winner, taking home three additional regional Emmys for Best Evening Newscast in a medium market for its 10 p.m. news; the "June Jones Show: Perfect in Paradise," and for "Lantern Floating Hawaii" a live co-production of KGMB and Shinnyo-en.
KITV's Justin Fujioka was awarded for his weather anchoring and KHON reporter Marisa Yamane was awarded for her story, "Obesity Battle Prompts School Changes."
Sprint Nextel loses more than 1M subscribers
KANSAS CITY, Mo. » Wireless carrier
Sprint Nextel Corp.
said yesterday it had a larger first-quarter deficit as revenue fell, it lost more than a million subscribers and it absorbed charges for severance and other costs.
Overland Park, Kan.-based Sprint said its loss totaled $505 million, or 18 cents per share, in the three months ended March 31 compared with a loss of $211 million, or 7 per share, during the first quarter of last year. Revenue fell 7.5 percent to $9.3 billion from $10.1 billion a year earlier.
Sprint, which has struggled since buying Nextel Communications Inc. in 2005, said its total subscriber base fell by 1.09 million to 52.8 million, including the loss of 1.07 million post-paid customers who pay a monthly bill.
Star-Bulletin staff and news services
---
BUSINESS PULSE