---
FAST FACTS HAWAII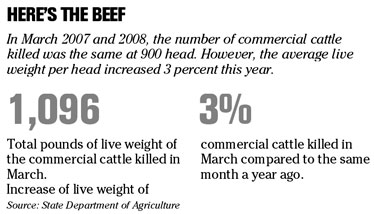 ---
HAWAII
AlohaCare sues over contract
AlohaCare
said yesterday it has sued the state over its decision to award a $1.5 billion Medicaid contract to two for-profit mainland firms.
At stake is a three-year contract to provide services to 37,000 aged, blind and disabled Medicaid beneficiaries. The nonprofit AlohaCare says the bid process was intentionally skewed to favor the mainland health plans.
The state on Feb. 1 awarded the contract to subsidiaries of Tampa, Fla.-based Wellcare Healthplans Inc. and UnitedHealth Group Inc. of Minnetonka, Minn. AlohaCare filed a notice of bid protest on Feb. 8, which was rejected. Last month AlohaCare appealed the decision to the state's chief procurement officer.
The lawsuit, filed in U.S. District Court, alleges that the winning companies did not satisfy the bid requirements, and asks that the contract award be overturned.
New hurricane insurer in isles
Argo Group US
and
First Insurance Company of Hawaii
have formed a joint venture that will offer hurricane insurance to First Insurance homeowners and dwelling fire policyholders.
Argo Group has been rated A (Excellent) by AM Best.
"Argo's entry into the Hawaii market adds a new dimension to our goal of assuring easier access to hurricane insurance for Hawaii's consumers," said state insurance commissioner J.P. Schmidt.
First Insurance will transfer about 13,000 hurricane endorsements it writes in support of its homeowners and dwelling fire lines of businesses for the next 12 months, beginning July 1.
Argo will issue new hurricane policies for those customers under the same basic terms and rates as First Insurance, which will continue to write the primary homeowners insurance.
Superferry sets summer fares
The
Hawaii Superferry
said yesterday it is offering one-way promotional fares of $49 per passenger and $65 per passenger vehicle for travel from June 6 through Sept. 30. Seniors (62+), children (2-12), and retired military personnel may travel for as low as $39 during this period.
Through June 5, one-way fares are $39 per passenger and $55 per vehicle.
The fares do not include taxes and fees, but all fuel surcharges will be waived during the promotional period.
Today marks the start of the Alakai's extended Maui schedule, which will add a second voyage on Fridays, Sundays, Mondays and Wednesdays.
NATION
AIG posts $7.8B loss
NEW YORK »
American International Group
, in the worst three months of the company's 89-year history, lost $7.81 billion last quarter, primarily from bad investments in complex financial instruments. The loss of $3.09 a share, reported after the market's close yesterday, was four times worse than Wall Street analysts had expected.
To shore up its finances, the company will seek to raise $12.5 billion by selling new stock and fixed-income securities. The ratings agencies Standard & Poor's and Fitch lowered the company's credit ratings.
A year ago, AIG appeared in solid shape. The company reported a profit of $4.13 billion in the first three months of 2007, or $1.58 a share.
Mortgage rates slip a bit
WASHINGTON » Rates on 30-year mortgages edged down slightly this week, but remained above 6 percent for the third straight week.
Mortgage giant Freddie Mac reported yesterday that 30-year fixed-rate mortgages averaged 6.05 percent this week, compared to 6.06 percent last week. It marked the third week that 30-year rates have been above 6 percent. A year ago, rates on 30-year mortgages stood at 6.21 percent
The average rate on 15-year, fixed-rate mortgages edged up to 5.60 percent, up from 5.59 percent last week. Five-year adjustable-rate mortgages dropped to 5.67 percent, down from 5.73 percent last week. One-year adjustable-rate mortgages were unchanged for a third straight week, remaining at 5.29 percent.
New hires / promotions
» Communications Pacific announced the following promotions:
Christina Kemmer to president from executive vice president.
Bruce Coppa to chief operating officer from executive vice president.
Cindy McMillan to senior vice president and managing director of community building.
» Starwood Hotels & Resorts Waikiki has promoted Dennis McKibban to front desk manager at Sheraton Princess Kaiulani from assistant front office manager. He joined the company in 2007 as a management trainee at the Sheraton Princess Kaiulani and Moana Surfrider. He served in the U.S. Navy prior to his career in the hospitality industry.
» John Mullen & Co. has named Sherry J. Hunt assistant claims manager of property and casualty. She has 28 years experience in the claims industry and has been with the company since 1985.
» Coldwell Banker Pacific Properties has hired realtor associate Tharranne E. Covington to its Waikiki team. She has been a realtor for more than four years and has more than nine years in sales.
» Stanford Hotels Corp. has named David Givens general manager of the recently renovated Hilton Waikiki Prince Kuhio Hotel.
» Bennet Group Strategic Communications announced the following promotion and new hire:
Char Chang to account director.
Monica Salter as a senior account executive.
» Alan Wong's Restaurant announced the following promotions:
Kathy Kawashige to general manager from restaurant manager. Her hospitality experience includes manager at the restaurant for five years.
Michelle Karr to pastry chef from pastry sous chef. She joined the restaurant as a dishwasher and has served on the staff for 10 years.
» Aqua Hotels & Resorts announced the following promotions:
KeAlii Alexander to area general manager from general manager of Aqua Aloha Surf & Spa. He has also served as assistant general manager of ResortQuest Waikiki Beachside and Waikiki Beach Tower.
Vince Mauldin to hotel manager of Aqua Waikiki Beachside from guest services manager for Aqua Coconut Plaza.


---
BUSINESS PULSE