---
FAST FACTS HAWAII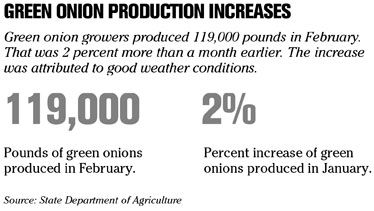 ---
HAWAII
Pride of Aloha renamed
The more things change, the more they stay the same.
Norwegian Sky, an NCL vessel which was originally launched in 1999 and reflagged and renamed Pride of Aloha in 2004 to accommodate NCL's push to establish a home-ported fleet in Hawaii, is going back to its roots.
NCL Corp. Ltd., parent company of Honolulu-based NCL America, announced yesterday that Hawaii's former pride will resume its original name. Earlier this month, the ship left Hawaii bound for service in Star Cruises' Asia fleet. However, now NCL said that it plans to place the ship in its own fleet, based in Miami.
The Norwegian Sky will begin offering cruises to the Bahamas beginning July 14. Sailings are scheduled through April 17, 2009.
NATION
No slowdown at Disney parks
LOS ANGELES » Mickey Mouse, so far at least, is not a discretionary expense.
Consumers, buffeted by rising costs for gasoline and groceries, have been finding ways to cut back on nonessential spending. But the Walt Disney Co. said yesterday that it saw a slight increase in its theme park business, even when the lift from the early Easter holiday was factored out.
For the first three months of 2008, Disney reported net income of $1.1 billion, or 58 cents a share, a 22 percent rise from $931 million, or 44 cents a share, a year earlier. Revenue increased 9.5 percent, to $8.71 billion.
Strong DVD sales for "Enchanted" and "No Country for Old Men," as well as sales for "Hannah Montana/Miley Cyrus: Best of Both Worlds Concert Tour," helped drive a 61 percent jump in profit at Walt Disney Studios.
Fannie sees more home woes
WASHINGTON » The steeper slide in home prices is accelerating the pace of foreclosures,
Fannie Mae
said yesterday as it outlined plans for shoring up its finances following a $2.2 billion first quarter loss.
While the nation's largest buyer of home loans will slice its dividend and attempt to raise $6 billion, mostly by issuing new shares, federal regulators loosened Fannie's capital requirements as the government looks for ways to bolster the housing market.
Fannie's president and CEO, Daniel Mudd, said the company now foresees a nationwide drop of 7 percent to 9 percent in 2008. Previously, Fannie had been looking this year for a drop of 5 percent to 7 percent.
As a result, Fannie said it expects to lose money this year on 13 to 17 of every 1,000 mortgages held on its $3 trillion book, up from its earlier expectation of 11 to 15 and a steep increase from four to six in 2007.
MGM Mirage profit slides
LAS VEGAS »
MGM Mirage Inc.
said yesterday that first-quarter profits fell 30 percent, weighed down by resort opening costs, a casino fire and an economy that doesn't make people feel much like gambling with the money they have left.
The Las Vegas-based company said earnings dropped to $118.3 million, or 40 cents a share, compared with $168.2 million, or 57 cents a share, a year ago. Revenue for the world's second-largest casino company slipped 3 percent, to $1.88 billion from $1.93 billion in the same period in 2007, and fell short of expectations of analysts surveyed by Thomson Financial.
Cisco net tops subdued forecasts
SAN JOSE, Calif. »
Cisco Systems Inc.
's profit fell 5 percent in its fiscal third quarter but beat Wall Street's expectations, a sign the turbulent U.S. economy didn't rattle the world's largest networking equipment maker as hard as expected.
The San Jose-based company reported yesterday it earned $1.8 billion, or 29 cents per share, during the three months ended April 26. That represents a drop of 5.4 percent from the $1.9 billion, or 30 cents a share, that Cisco earned a year ago.
Stripping out 9 cents a share in one-time charges for acquisition and employee stock-based compensation, Cisco earned 38 cents a share. That's 2 cents above analysts' estimates, according to Thomson Financial.
Sales were also higher than analysts' subdued forecasts, coming in at $9.79 billion in the third quarter, a 10.4 percent jump over the year-ago period when Cisco's sales were $8.87 billion. Analysts were expecting sales of $9.75 billion in the third quarter this year.
New hires / promotions
» AIG Hawaii Insurance Co. has announced the following promotions:
Marilyn Shimata to assistant vice president of Hawaii Insurance Consultants. Her 45 years in the company include operations manager of customer service and assistant manager.
Patti-Jo Day to assistant vice president. She was director of marketing and consumer affairs at Bishop Museum prior to joining AIG in 2006.
» Alexander & Baldwin has promoted KaraLynn K. Uchimura to manager of internal audit from senior internal auditor. Her previous jobs include assistant controller for JTB Hawaii and audit senior at Deloitte & Touche.
» Communications Pacific has hired Garett Kamemoto as a senior account executive. His journalism experience includes assignment editor at KHNL-TV, political reporter at KGMB-TV, and reporter and editor at KHVH Radio.
» Energy Industries has hired Neeley Hughey as Hawaii operations manager. Her previous jobs include Hawaii district manager for Starbucks Coffee Co., area manager for Vinottimo in Germany and divisional manager for Pier 1 Imports.
» The Festival Companies has hired Helene "Sam" Shenkus as marketing director for the Royal Hawaiian Center. She previously served as acting marketing director for the center since June 2007 while running her own company, Sam Shenkus Marketing. Her previous jobs also include vice president of marketing for Roberts Hawaii, and marketing director of Ala Moana Center and Aloha Tower Marketplace.
» Finance Factors has hired Nichole Shimamoto as associate general counsel and the Compliance & Bank Secrecy Act(BSA) officer. Her previous jobs include BSA operations analyst at American Savings Bank and providing legal counsel for the Hawaii Public Utilities Commission.
» Hawaiian Airlines has named Al Hoffman senior vice president of corporate communications and public affairs. His experience in public relations include president and principal of Communications Pacific from 1997 to 2005, and vice president of corporate communications at Hill & Knowlton Hawaii. He also had his own public relations practice prior to joining the company.
» Laird Christianson Advertising has announced the following new promotions:
Colleen Song to account supervisor. Her previous jobs include senior account executive and media planner at Ostrander-Chu, an account executive at Starr Seigle Communications and a market research analyst at QMark Research and Polling.
Paul Segawa to senior art director. His previous jobs include art director for Olomana Marketing and the Hawaii Medical Service Association, and designer for Hirasaki Nakagawa Design and Starr Seigle Communications.
» Outrigger Beachfront Division has named Jennifer Cabasag senior sales manager. Her 25 years of experience include regional director of the Eastern Region, North America and Eastern Canada for the Hawaii Visitors & Convention Bureau, and district sales manager for Classic Custom Vacations.
---
BUSINESS PULSE