Bring back the blimps
Remember the passenger blimps of the 1930s? They often transported as many as 50 people across the vast Atlantic Ocean. Even though the Hindenburg caught on fire as it was landing, today's technology could re-invent the blimp to sail the skies safely once again -- the Hawaii skies.
With rising oil prices, a propeller- or jet-propelled blimp could fly encased with backup solar-powered panels to save fuel on sunny days. Passengers could move it faster by pedaling for extra power while they enjoy the ocean scenery below. Tradewinds and jetstreams could be utilized by releasing kites or sails to pull it along.
If people in counties such as Kauai don't want it landing on their soil, then adventurous travelers could strap up and parachute down behind enemy lines to any destination.
Yes, it's time to bring back the blimp! It is our last resort to help people sneak into their favorite resort.
John Burns
Aiea
Hawaiians will protest until they get their due
In response to
Robin Voorhies' May 2 letter "Everybody took land from someone else":
I will repeat this again for all of the transplants who fail or simply refuse to face the facts that the Hawaiian people are the indigenous inhabitants of this land.
We, unlike other persons, did not steal this land from anyone. We did not go into other people's countries with guns and cannons and forcibly take their land and possessions. I also find it revealing that the writer puts Hawaiians on a equal footing with illegal aliens.
This only gives a clearer picture of the mindset of Voorhies and others who agree.
The writer further asks why we can't "just all get along."
Here is your answer: As long as such arrogance and hypocrisy exist, as long as people who have been profoundly wronged are flippantly told to "just get over it" and as long as justice is denied to the Hawaiian people, there will be no cessation of protest and civil disobedience.
Michelle Pokipala
Pahoa, Hawaii
Thanks for counter view of global warming
Bravo to Professor Klaus Wyrtki'srefreshing, analyticaland realistic look at the so-called global warming crisis
("Gathering Place," Star-Bulletin, April 29).
It correctly countersmuch of the Chicken Little -- "The sky is falling" --paranoia sweeping the nation and the globe, prompting a lot of reactionary but poorly considered government actions.
Climatologists and other related scientists whose studies determine that they can't say for sure what's causing the warming or what the results will be don't sell books orget lucrative study grants from government and private groups seeking validation of their propositions about what actions should be taken, i.e., the new global-warming industry.
If I weren't such a cynic, I'd think the whole global-warming issueis a brilliant public relationsconspiracy by well-intended world leaders to get in place an alternative energy world before the oil runs dry.
I'm a bigfan of weaning Hawaii off oil-sourced energy and support creative and economically proven alternative sources such as solar, wind, wave, geothermal and nuclear power.
Bruce Dunford
Ewa Beach
Save the environment and prosper, too
Professor Klaus Wyrtki
(Star-Bulletin, "Gathering Place," April 29)
might be correct about global warming, but he is far off base regarding the economic effects of reducing carbon emissions. The world can transition to environmentally friendly energy sources and prosper, and many scientists think it can be done relatively quickly.
The solar industry, in Hawaii and elsewhere, is an indication of the good jobs that can be created.We certainly cannot prosper by continuing to ship our nation's wealth to the oil-producing nations at a rate nearing one-half trillion dollars per year, and this to some that are financing those who would annihilate us! The transition to renewables will be economically, environmentally, socially and politically beneficial. The transition must be made regardless of global warming.
It is not axiomatic that population increases will negate our efforts. Someone once observed that the best birth control device is money, i.e., middle-class living is incompatible with a high birth rate. Western Europe and Japan are examples; they have birth rates substantially below that required to sustain their populations. Were it not for immigration, the same would be true in the United States. As seniors, Wyrtki and I will not live to see how this plays out, but the effort must be made for the sake of future generations.
John Medlock
Kailua
Politics surrounded Aloha cargo response
Sen. Daniel Inouye demonstrated his aloha by offering his help to breathe new life into Aloha's air cargo division. Sadly, we can't say the same about Gov. Linda Lingle, who ignored Congressman Neil Abercrombie's request that she call up the National Guard to help move the cargo to avert shortages on the outer islands.
Did Lingle think that if Aloha Air stayed in business, the Superferry that contributed heavily to her campaign wouldn't get any of the windfall interisland business? Or was it because the governor's friend President Bush has taken so many of Hawaii's National Guardsmen to Iraq, many on second and third tours, that they don't have the time to assume the role of a FedEx-type worker?
The governor should have explained to the president that it's a state of Hawaii emergency and that she has decided to do what's best for all of the residents, not just heavy campaign contributors. She could add that it's been five years since Bush declared mission accomplished and request that he send Hawaii's National Guard home, now!
Smokey Guerrero
Mililani
Lawmakers could do more to lower gas cost
I'm not normally happy about finishing below first place, but when it comes to gasoline prices, I'll gladly accept that indignity. Hawaii used to be the most expensive state for gasoline, thanks in part to such legislative "improvements" as the unlamented and ill-advised gas cap.
But now, if you buy regular, we have lower average prices than in California and Alaska. If you buy premium gas, five other states have higher average prices. If our gas taxes weren't so high, and we weren't burning our food supply due to the misguided state ethanol mandate (thus contributing to starvation and food riots in Third World countries), we could do even better.
Isn't it about time our Legislature fixed these past excesses and helped out consumers with lower gas prices?
Jim Henshaw
Kailua
Growing issue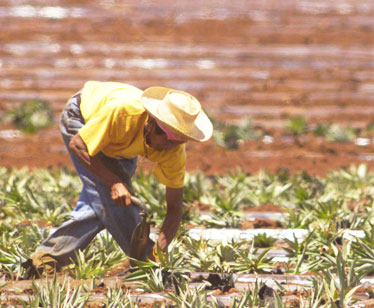 Intent of legislation is to aid in food production
Regarding the
Star-Bulletin's editorial of May 1
:
First, the all residential solar-water heating proposal for new housing developments passed the House of Representatives unanimously.
Second, the important agricultural lands bill is complex and has its supporters and detractors. But its intent is to increase production of food and of fuel sources for renewable energy. That's important and needs incentives because right now most of our agricultural lands are empty and grow nothing.
Who were some of the bill's supporters?There was the Hawaii Farm Bureau Federation that represents 1,600 members statewide. There was the Hawaii Cattlemen's Council and its 130 members with more than 60,000 head of beef cows. And there were the Maui County Farm Bureau; the Kauai Kunana Dairy; Andrew Hashimoto, dean of the University of Hawaii-Manoa College of Tropical Agriculture and Human Resources; and the state Department of Agriculture, among others.
The bill is not without some controversy, but used well it can stimulate agriculture and augment sustainability within our islands.
Chuck Freedman
Honolulu
Legislators gave away Hawaii's farmlands
Since when does giving away the farm equate to agricultural protection? That's the farce leaders of the state Legislature consider one of the "accomplishments" this session.
Instead of "important agricultural lands" protection, as the measure is described, legislators gave Hawaii the "big-landowner big-payoff" bill. It greases the wheels for large landowners to urbanize any 15 percent of their farmland in exchange for labeling 85 percent of their land as "important. The "important" designation then grants landowners the privilege of feasting at the public trough with millions of dollars in tax credits.
What happens when the landowners feel the 85 percent portion isn't so important anymore or that developing it is more important? They just ask to redesignate the land.
Who, besides the landowners, benefits as farmland is converted wholesale to developable land? The average kamaaina can't afford the luxury developments invading rural Hawaii. How does a rural real-estate bonanza help local residents, let alone farmers?
The state Constitution in 1978 mandated the protection of important agricultural lands. Thirty years later, the Legislature has twisted this into a license for big landowners to fatten their wallets and develop rural Hawaii for the rich. Future generations will pay for this betrayal of principle and failure of vision.
Isaac Moriwake
Legal chairman
Sierra Club, Hawaii chapter