---
FAST FACTS HAWAII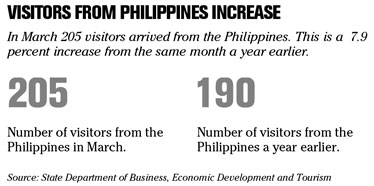 ---
NATION
Microsoft mum on Yahoo price
SEATTLE »
Microsoft Corp
. Chief Executive Officer Steve Ballmer said yesterday he knows how much he'd spend to buy
Yahoo Inc.
and accelerate his company's Internet play. But he's not telling anyone else.
"I know exactly what I think Yahoo is worth to me," the executive said during an employee meeting. "I won't go a dime above, and I will go to what I think it's worth if that gets the deal done."
Ballmer did not say whether Microsoft is considering raising its unsolicited bid, worth $44.6 billion at the time it was made in early February. The offer is currently worth about $42.4 billion, or $29.48 per share, based on Microsoft's closing stock price yesterday.
Yahoo has rejected the offer, saying it undervalues the company.
GM in new ethanol deal
WASHINGTON »
General Motors Corp.
said yesterday it has taken an ownership stake in a renewable energy company that is working to develop ethanol from wood chips, waste paper sludge and switch grass.
It is the automaker's second partnership with a startup this year that is attempting to create an alternative fuel from something other than corn. The extent of GM's ownership stake in the companies has not been disclosed.
Mascoma Corp., based in Boston, is developing a single-step method of breaking down plant matter for fuel, hoping to reduce the cost.
GM said the new collaboration will further develop non-grain forms of ethanol for flexible-fuel vehicles, which run on a mix of gasoline and ethanol.
Mortgage rates climb again
WASHINGTON » Rates on 30-year mortgages remained above 6 percent, edging up to the highest level in seven weeks and reflecting continued financial market concerns about inflation.
Mortgage giant Freddie Mac reported yesterday that 30-year fixed-rate mortgages averaged 6.06 percent this week, up slightly from 6.03 percent last week. It was the highest level since the week of March 16.
The average rate on 15-year, fixed-rate mortgages dipped to 5.59 percent this week, down from 5.62 percent last week. Five-year adjustable-rate mortgages rose to 5.73 percent, up from 5.68 percent last week. One-year adjustable-rate mortgages were unchanged at 5.29 percent, the same as last week.
A year ago, rates on 30-year mortgages stood at 6.16 percent, 15-year mortgage rates averaged 5.87 percent, five-year adjustable-rate mortgages were 5.87 percent and one-year adjustable-rate mortgages were at 5.42 percent.
Exxon net misses forecasts
HOUSTON »
Exxon Mobil Corp.
, the world's largest publicly traded oil company, said yesterday that record crude prices helped its first-quarter profit climb 17 percent to $10.9 billion -- the second-biggest U.S. quarterly corporate profit ever.
But the results still fell short of Wall Street's lofty forecasts. The company's refining operations limited its overall earnings growth, because prices for crude oil rose even faster than the increase drivers see at the gasoline pump. Lower production to start the year hurt too.
Exxon Mobil, based in Irving, Texas, said earnings for the first three months of the year came to $2.03 per share, up from $9.3 billion, or $1.62 per share, a year ago. Analysts were looking for $2.13 per share.
Revenue rose to $116.8 billion from $87.2 billion a year earlier. Analysts were looking for revenue of about $124 billion.
Promotions
» Deloitte has announced the following new senior manager appointments:
Carey Carpenter will head the Enterprise Risk Services department. She relocated from the firm's San Francisco office with 12 years of consulting and audit experience.
Marcio Demelo joins the Securitizations Transactions team from Deloitte's New York office. His previous jobs include assistant vice president of securitization for General Electric and Merrill Lynch.
Sean Tsutsui will oversee individual taxation and estate planning. He previously worked as a senior tax manager at KPMG.
» Central Pacific Bank has announced the following new hires:
Andrew Ishii as vice president and manager of the bank's Credit & Risk Group. His previous jobs include senior risk analyst at GE Commercial Finance Business Property Corp.
Robert Yee as vice president and commercial branch hub manager. He oversees the Kaimuki, Kapahulu and Moiliili hub branches in the bank's East Oahu region. He previously worked for Bank of Hawaii for 19 years.
Ashumi Lee as assistant vice president and branch manager II of the Ward branch. Her previous jobs include community office manager of Central Pacific Bank, and assistant vice president of Sandy Spring Bank and branch manager at SunTrust Bank, both in Maryland.
Board elections
» The American Academy of Estate Planning has appointed
Judith Lee Sterling
, attorney at law of Sterling & Tucker, to its board of governors. She has been a member of the academy since 1994 and will serve as an advisor to legal professionals concentrating in estate planning.
» The Kapiolani Health Foundation has announced the following new members to its volunteer board: Maui attorney Lynn Araki-Regan, community volunteer Heidi Snow, and Kapiolani Medical Center for Women & Children pediatrician Gregory Yim.
Certifications
» The Institute of Certified Bankers has honored
Chuen Ying Lee
of First Hawaiian Bank with the Certified Trust and Financial Advisor designation. The designation is awarded to individuals who demonstrate excellence in the field of wealth management and trust. She is assistant vice president in the bank's Personal Trust Department.
---
BUSINESS PULSE