---
FAST FACTS HAWAII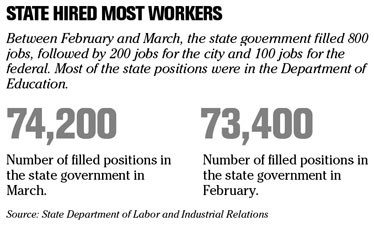 ---
HAWAII
Party to benefit Aloha employees
Former
Aloha Airlines
employees are teaming up with
Murphy's Bar & Grill
and the City & County of Honolulu to put on an "Aloha for Aloha" benefit block party on Friday for fellow workers who are facing urgent medical bills and other needs.
The party, which will begin at 6 p.m. outside Murphy's along Nuuanu Avenue and Merchant Street, is being held concurrently with First Friday Honolulu. The party will feature live entertainment, dancing, food booths, T-shirt sales and memorabilia.
The Lokahi Giving Project will administer an Aloha for Aloha fund. Donations are tax-exempt. For more information about the Lokahi Giving Project, or to make donations, go to www.lokahigivingproject.com.
For additional information, contact retired Capt. Bill Johnson, 291-2476, Na'i McCarthy, 781-3716, Chris Opiopio, 428-1817, or Carol Yamada, 391-8856.
NATION
GM chief got raise in losing year
DETROIT »
General Motors Corp.
raised Chief Executive Officer Rick Wagoner's total compensation by 41 percent to $14.4 million in 2007, a year when the largest U.S. automaker posted a record loss and its domestic sales declined.
Pay for Wagoner, 55, included $1.56 million in salary, GM said yesterday in a U.S. regulatory filing. The increase was mainly because of incentive-plan payments and a boost in the value of his pension. Wagoner's total compensation was less than the $21.7 million Ford Motor Co. reported for CEO Alan Mulally.
The Detroit-based automaker's U.S. sales of cars and light trucks fell 6 percent last year, more than double the industry's 2.5 percent decline. The loss of $38.7 billion last year was mainly because of a $39 billion charge for tax accounting. GM posted losses of $1.98 billion in 2006 and $10.4 billion in 2005.
Wachovia settles marketing case
WASHINGTON »
Wachovia Corp.
has agreed to pay an estimated $144 million to settle federal allegations that it failed to stop telemarketers charged with taking advantage of thousands of elderly consumers.
The federal Office of the Comptroller of the Currency said yesterday that Charlotte, N.C.-based Wachovia didn't act quickly enough to block telemarketers and payment processors who maintained their accounts at the bank. The marketers obtained customers' bank account numbers while selling products including vouchers for discount travel and groceries and medical discount plans.
Wachovia did not admit any wrongdoing, but will pay up to $125 million in claims, $8.9 million toward consumer education programs and a $10 million fine.
"This situation was unacceptable and we regret it happened," said Wachovia spokeswoman Christy Phillips-Brown.
Key E-Trade executives resign
SAN JOSE, Calif. » An executive exodus from troubled online brokerage
E-Trade Financial Corp.
is continuing, with the chief financial officer's and general counsel's departures announced yesterday as the company grapples with massive losses stemming from its hemorrhaging mortgage business.
The New York-based company said after the market closed that Chief Financial Officer Robert Simmons will resign on or before May 9, while General Counsel Arlen Gelbard's resignation was effective Tuesday.
The company did not detail the reasons behind either executive's departure.
The resignations come just four months after Chief Executive Mitchell Caplan was forced out as Wall Street drove the company's stock down from around $25 a share in the summer of 2007 near $2 a share this year, while E-Trade teetered on the verge of bankruptcy.
WORLD
HD DVD exit hits Toshiba net
TOKYO » Japanese electronics maker Toshiba said yesterday its net profit plummeted a staggering 95 percent in the January-March quarter due to losses related to its exit from the next-generation video HD DVD business.
Toshiba Corp.'s profit stood at 1.25 billion yen ($12 million), sharply down from 26.17 billion yen a year earlier. Quarterly revenue fell 3 percent from a year earlier to 2.09 trillion yen (US $20 billion).
"Our net profit sharply fell due to the end of HD DVD business," Toshiba spokeswoman Hiroko Mochida said, adding the one-time cost of pulling the plug on its HD DVD business was about 48 billion yen ($461 million).
Toshiba announced the end of its HD DVD business in February. The technology had been competing against Sony Corp.'s Blu-ray disc technology.
---
BUSINESS PULSE