| | |
| --- | --- |
| | Island Mele |
---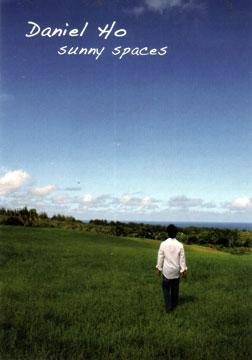 "Sunny Spaces"
Daniel Ho
(Daniel Ho Creations)
Grammy Award-winning record producer Daniel Ho has a promising parallel career as a mainstream pop vocalist and song writer. His previous pop album, "Skies of Blue," was a collection of pop chart remakes originally recorded for the Japanese market. This one spotlights his talent as a writer. The presentation is primarily acoustic -- Ho accompanies himself on guitar, ukulele and piano and plays other instruments on various tracks. Three long-time friends comprise the rhythm section, and the foursome creates an ear-catching variety of rhythms, tempos and instrumental textures.
Ho and his writing partners -- Faith Rivera, Hope Mayo and Lydia Miyashiro -- also have a knack for coining memorable lyric images. For instance, Ho compares himself to "a button that's stuck ... depressed and down" on a song that ends as a witty dismissal of the emotionally abusive ex that wishes he felt that way.
Ho may never win a Grammy for his pop work, but it is well worth hearing.
---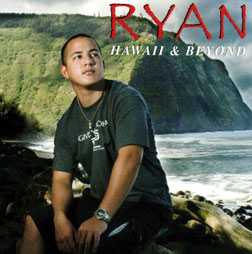 "Hawaii & Beyond"
Ryan
(Rubbah Slippah Productions)
Big Island recording artist/producer Ryan Hiraoka takes an impressive step forward with his second full-length solo album. His musical arrangements are a progressive blend of Jawaiian, hip hop and urban music -- heavy on the Jawaiian in some places, more cosmopolitan and mainstream in others. He also makes commendable statements as a lyricist.
"Single Mom" calls on young "playas" to take responsibility for the children they've fathered, while acknowledging that young women can be irresponsible too. A smooth urban arrangement is a effective vehicle for "A'ama Crab Syndrome," his response to the "haters" in the music industry. Reggae rhythms and wryly humorous lyrics make "Stuck In Traffic Again" a third standout song.
Hiraoka shows his romantic side with "Every Girl," an insightful look at things that are essential to the survival of a relationship.
---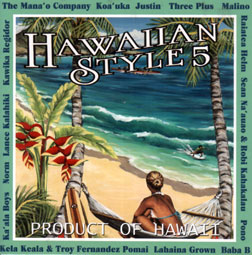 "Hawaiian Style 5"
Various artists
(Neos Productions)
Local record industry rumors that Neos Productions was shutting down have been laid to rest with the release of this niche market project, evidently aimed at people who haven't learned how to legally download individual songs but who rightly refuse to "burn" illegal copies.
Unfortunately, as with previous titles in the series, more information is provided about the cover art than about the songs and the artists. There's no mention, for example, that "Aloha" won composer Danny Kennedy a Hoku Award for Song of the Year in 2002 and Single of the Year as well. A few lines of information about the 16 selections would add much value to the package.
Baba B's "Westside Pride" is a welcome look at one of the most promising Jawaiian artists of a few years back, and "Polynesian People" reminds us that Norm Thompson could have been a long-term local hitmaker.
John Berger
, who has covered the local entertainment scene since 1972, writes reviews of recordings produced by Hawaii artists. See the Star-Bulletin's Today section on Fridays for the latest reviews. Reach John Berger at
jberger@starbulletin.com
.