---
FAST FACTS HAWAII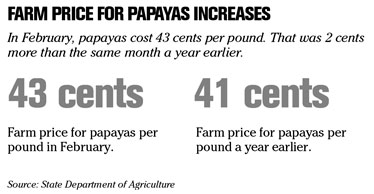 ---
HAWAII
American Electric buys Summit
Isle electrical contractor
American Electric
has acquired Honolulu-based Summit Electrical Services, which specializes in the electrical construction and maintenance of petroleum-handling facilities.
The company will keep all of Summit's 38 employees, it said in a statement yesterday.
The new business unit will be managed by Gary Nichols, former owner of Summit, who will serve as American's vice president for industrial services.
American Electric and its affiliates employ 225 people, with an expected $70 million in revenues this year. The company last year acquired Volt Telecom.
Isle air execs to discuss future
The Hawaii Publishers Association is bringing together three executives in the local airline market next week to discuss the outlook for the industry.
The luncheon, "Up in the Air: The Future of Airline Transportation," is scheduled for noon on Wednesday in the South Pacific Ballroom of the Hilton Hawaiian Village.
Slated to speak are Mark Dunkerley, chief executive of Hawaiian Airlines; David Banmiller, president and CEO of Aloha Airgroup, Inc., which shut down passenger operations after 61 years on March 31; and Richard Hee, Vice President Government Affairs of Island Air.
Reservations are due tomorrow. Call 234-1288 or visit www.hawaiipublishersassociation.com
Bankoh opening 72nd branch
Bank of Hawaii
will open its 72nd branch Monday in
Star Market
in the Town Center of Mililani.
The in-store branch at 95-1249 Meheula Parkway will be the bank's fourth in a Star Market. Hours will be 10 a.m. to 7 p.m. Monday through Friday and 10 a.m. to 3 p.m. Saturday and Sunday.
A grand-opening celebration will be held from 10 a.m. to 1 p.m. on May 10. The event will include a grand-prize drawing to win a $500 Star Markets Mililani shopping spree.
NATION
Amazon gains, despite economy
SEATTLE » An economic slowdown has not affected the nation's largest online retailer,
Amazon.com
.
The company reported revenue grew 37 percent in the first three months of the year and also raised expectations of investors that revenue would continue to grow at nearly the same rate in the current quarter.
The Internet retailer, which is based in Seattle, reported that net income in the first quarter rose 30 percent, to $143 million, or 34 cents a share, from the year-ago quarter. The company said sales climbed to $4.13 billion. Analysts had predicted net income of 32 cents a share and revenue of $4.08 billion.
The company also raised its forecast for the year. It now says 2008 sales are expected to be $3.9 billion to $4.1 billion, or an increase of 29 to 35 percent from 2007.
Starbucks misses analysts' mark
SEATTLE »
Starbucks Corp.
warned yesterday that its second-quarter earnings would fall short of analysts' expectations due to the weak U.S. economy and the cost of its turnaround plan.
The world's largest coffee retailer said it expects second-quarter earnings of 15 cents per share on a 12 percent revenue increase, down from earnings of 19 cents per share a year earlier. Analysts polled by Thomson Financial were predicting a profit of 21 cents per share for the quarter ended March 30.
Starbucks also warned yearly earnings could fall below the 87 cents per share reported for fiscal 2007. Analysts were expecting a profit of 97 cents per share this year.
---
BUSINESS PULSE