---
FAST FACTS HAWAII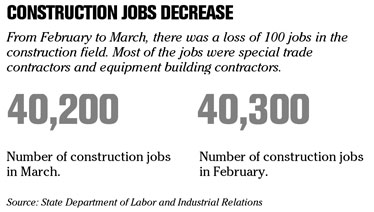 ---
HAWAII
United and Delta fares jump again
Delta Air Lines
and
United Airlines
have raised prices from most cities on the mainland to Honolulu by $52.
The latest fare increase was initiated by Delta on Monday night and matched by United yesterday. Other airlines had not matched as of yesterday.
The lowest fare on Delta between Los Angeles and Honolulu is now $606. Its lowest fare between San Francisco and Honolulu is $595. The fares don't include taxes and fees.
» More fare increases needed, CEO says.
First Hawaiian buys Kalihi site
First Hawaiian Bank
has purchased an industrial property adjacent to the old Foremost Dairies-Hawaii processing plant in Kalihi for $14.2 million.
Japan labor group joins boycott
The 6.8-million-member Japanese Trade Union Federation (Rengo) is endorsing a consumer boycott of
HTH Corp.
's Pacific Beach Hotel, according to ILWU Local 142.
Rengo's board voted on April 17 to support a boycott of the hotel, the Hawaii union said yesterday.
Late last year HTH Corp. laid off 32 members of Local 142 at the Waikiki hotel. The company has since disputed the union's right to represent workers there. A community group, Justice at the Beach, has launched a consumer boycott of the hotel.
Leaders of Rengo, the largest national trade union organization in Japan, are now telling members to avoid staying at Pacific Beach Hotel during Hawaii trips, according to Justice at the Beach spokesperson Lance Kamada.
NATION
Yahoo quarterly profit rises
SAN FRANCISCO »
Yahoo Inc.
delivered first-quarter results that slightly surpassed analysts' modest expectations, but the performance might not be enough to fortify the Internet pioneer's defense against
Microsoft Corp.
's takeover bid.
The Sunnyvale-based company said yesterday that it earned $542.2 million, or 37 cents per share, more than tripling from its profit of $142.4 million, or 10 cents per share, at the same time last year.
Most of the first-quarter improvement stemmed from a one-time gain of $401 million generated by Yahoo's stake in the parent company of Alibaba.com, a leading e-commerce site in China. If not for that, Yahoo would have earned 11 cents per share -- comparable to its year-earlier results.
Overseas sales help McDonald's
CHICAGO » Strong international sales helped
McDonald's Corp.
post a 24 percent gain in first-quarter profit, but investors seemed nervous about the company's first monthly decline of U.S. same-store sales in five years.
The fast food behemoth easily topped Wall Street forecasts yesterday when executives said it earned $946.1 million, or 81 cents per share, during the January-to-March period. That's up from $762.4 million, or 62 cents per share, during the same period last year. Revenue climbed 6 percent to $5.6 billion.
Analysts expected a quarterly profit of 70 cents per share on revenue of $5.4 billion.
But a 0.8 percent dip in U.S. comparable store figures for March -- an important metric for retailers -- worried investors, despite assurances from the Oak Brook-based fast-food chain that same-store sales were on track to rebound in April.
AT&T profit up 22 percent
NEW YORK » Showing few signs of being affected by a slowing economy,
AT&T Inc.
's first-quarter earnings rose 22 percent on strong growth in wireless.
The wireless division at country's largest telecommunications company continued to drive growth, even as the local-phone business is stuck with declining numbers. The enterprise division, which provides services to the government and large corporations, reversed a slide.
AT&T earned $3.46 billion in the three months ended March 31, compared with $2.85 billion a year ago Revenue rose 6.1 percent to $30.7 billion. The results matched the average expectation of analysts polled by Thomson Financial.
New Hires/Promotions
» Four Seasons Resorts Lanai has named
Tom Roelens
general manager. He has 22 years of experience in the hospitality industry.
» Sopogy has named Roger Lay market manager of the Southwest region. He will oversee policy, sales and strategic planning for Arizona, New Mexico, Nevada and Utah. He has 25 years of sales and market development experience. He has also served in the U.S. Marine Corps specializing in airfield operations.
» Aloha Petroleum has announced the following new appointments:
President and chief executive officer Bob Maynard to non-executive chairman of the board effective May 1. His 17 years with the company include serving as chief financial officer for 13 years before assuming presidency in 2004.
Richard Parry will replace Maynard as president and chief executive officer. His industry experience includes president of Mid Pac Petroleum, and positions with BHP Petroleum in Australia, Houston and Honolulu, and BP Australia.
» The Westin Princeville Ocean Resort Villas has named Ron Cremer director of fun. He will oversee the resort's Westin Kids Club and Discover programs that offer activities and entertainment for children and families. He has been part of Starwood Hawaii since 1999.
» Kahala Nui has named Pat Duarte chief executive officer. He has 30 years of experience include vice president and chief financial officer of Jon Duarte Design Group, executive director of the Polynesian Voyaging Society, executive vice president and chief operating officer of Bishop Museum, senior vice president of Hawaii Dental Service, associate administrator of Straub Clinic & Hospital, and president and chief executive officer of the Rehabilitation Hospital of the Pacific.
» M&E Pacific has named Dennis Higa storm water program manager. His experience includes engineering program manager and construction head at the State Department of Transportation Airports Division for 14 years, H-3 construction coordinator, area engineer and resident engineer at the Department of Transportation Highways Division for 25 years.
» PCL Construction Services has promoted Wayne Melnyk to vice president from district manager. He joined the PCL Hawaii operation in 2005 and has served the company since 1975.
» Aloha Pacific Federal Credit Union has named Gwen Inouye financial advisor with KALABASH Financial. She has 14 years of financial services industry experience.
» AIG Hawaii has announced the following promotions:
Neal Kunde to executive vice president and director of American Pacific Insurance Co. from vice president and director. He joined the company in 2001.
Raymond "Buzz" Joao to executive vice president and director of Hawaii Insurance Consultants. He rejoined AIG in 2003.
Craig Matsuda to vice president of AIG Hawaii Technologies and AIG Hawaii Pacific Technologies. He joined AIG in 1990 as assistant accounting manager.


---
BUSINESS PULSE