---
FAST FACTS HAWAII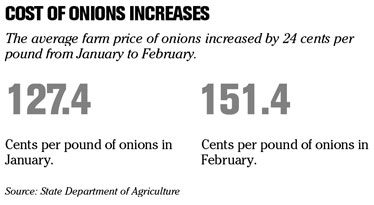 ---
HAWAII
Gannett offer worse, union says
The owner of the
Honolulu Advertiser
has proposed further cuts to employee medical benefits and less bonus money in its latest contract proposal for the company's more than 600 employees, according to the workers' union.
Gannett Co. Inc. proposed that a two-year contract for Advertiser workers be extended 10 months with an expiration on Dec. 31, 2009, which essentially spreads out wage increases over time, said Wayne Cahill, administrative officer for the Hawaii Newspaper Guild. The guild is one of six unions jointly negotiating with Gannett under the Hawaii Newspaper and Printing Trades Council.
Representatives of the Advertiser couldn't be reached for comment yesterday.
While the union is disappointed in Gannett's latest offer, Cahill said, it will return to the bargaining table on Wednesday .
BBB honors profits, nonprofits
Hawaii's Better Business Bureau (BBB) has named two Hawaii businesses, two charities and one individual Torch Award recipients.
Each year, the Hawaii BBB designates Torch Award recipients from a pool of nominees who demonstrate fair, honest and ethical marketplace practices, said Dwight Kealoha, chief executive officer of Hawaii's BBB.
Olin Lagon received the Consumer Leadership award for his work in social entrepreneurship. The BBB gave out Advancing Marketplace Trust awards to 101 Financial Group and to the Mediation Center of the Pacific. Marketplace Excellence awards were presented to Maui Divers and Mental Health Kokua.
Established in 1945, the Hawaii's BBB is a private, nonprofit business organization promoting trust in Hawaii's marketplace.
NATION
Rice prices on record run
CHICAGO » Rice futures rose for a fifth day, recording the biggest weekly advance in at least seven years, on concern export curbs imposed by China and Vietnam will spread as importing nations struggle to meet their needs.
Rice prices yesterday rose to a record for the seventh time this month, and the Chicago Board of Trade raised its daily trading limits after futures rose the most allowed twice this week.
Availability of the world's most-consumed grain has decreased as countries restrict shipments in an effort to slow rising food costs and feed domestic populations.
Rice for May delivery rose 41 cents, or 1.8 percent, to close at $23.71 per 100 pounds on the Chicago Board of Trade, after earlier reaching $24.355, the highest ever. The contract gained 13 percent for the week and has more than doubled in the past year.
Strike threatens GM hot seller
WARREN, Mich. »
General Motors Corp.
dodged one strike at a key factory yesterday, but the United Auto Workers threatened to walk out at the main plant that builds the hot-selling Chevrolet Malibu.
UAW Local 31 at the Malibu factory in Fairfax, Kan., near Kansas City, on Thursday gave the company a letter warning that it will strike the plant in five days if local contract issues go unresolved, GM spokesman Dan Flores said yesterday.
The strike would hurt GM financially because Malibu is selling well even as U.S. auto sales slump. The company has only a 37-day supply of the mid-sized sedan, according to Wards AutoInfoBank.
The notice came as GM avoided -- at least for now -- a threatened strike at a key transmission plant in Warren, as both sides agreed to keep bargaining.
Venture capital investments dip
SAN FRANCISCO » Venture capital investments in the United States dipped to $7.1 billion in the first quarter compared to $7.5 billion in the same period in 2007, signaling the financing climate may be turning frostier for entrepreneurs.
This was the first year-over-year decline in the venture capital industry's quarterly investments since the end of 2005, based on data to be released Monday by the National Venture Capital Association, Pricewaterhouse-Coopers and Thomson Reuters.
Despite the decline, the $7.1 billion invested during this year's first quarter was the fifth-largest amount in a single quarter since 2001. Also, more deals got done in this year's first quarter than last year's -- a total of 922 compared with 861 last year.
---
BUSINESS PULSE