| | |
| --- | --- |
| | Island Mele |
---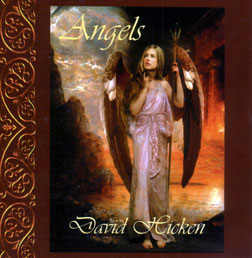 "Angels"
David Hicken
(Enchanting Music)
Pianist David Hicken returns with another collection of beautiful melodies performed solo on acoustic piano. He writes in the liner notes that he intends to enrich the lives of his audience by "helping melt away the stresses of everyday life," and he succeeds throughout. No other instruments are needed.
Hicken doesn't say whether these exquisite pieces are named for angels mentioned in the Bible or other literature, but in practical terms all that matters is that they soothe the soul.
---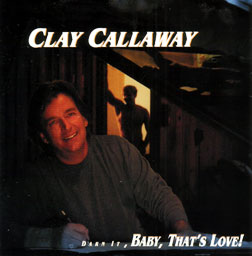 "Darn it, Baby, That's Love!"
Clay Callaway
(Self-released)
Big Island resident Pat Rocco made history in 2006 with the simultaneous release of two self-produced albums of romantic pop standards. One of them, "She Touched Me: Pat Rocco Sings Songs for Lovers," was a conventional collection of songs written for male vocalists to sing about women. On the other, "He Touched Me: Pat Rocco Sings Songs For Gay Lovers," he performed 35 songs written for women to sing about men -- although, given the alleged sexual preferences of some of the great pop music song writers, it's possible that some were written with a man in mind.
Clay Callaway, by coincidence also a Big Island resident, follows Rocco's example with his debut album. Anyone open to hearing a man sing about being in love with another man will enjoy his interpretations of 12 mainstream love songs.
Callaway opens, as Rocco did, with "Can't Help Lovin' That Man," a song that establishes the concept of the album in uncompromising style. It establishes Callaway as an expressive and talented vocalist, as well.
From there, he explores a cross-section of modern love songs: "When Sonny Gets Blue," "All The Man That I Need" and "Sometimes A Day Goes By," to name three. Callaway and his arranger/co-producer Andy Belling do a good job with all three. Synth tracks would be a tempting cost-cutting expedient for a self-produced niche-market project, but several of these arrangements have a solid organic sound.
The title song stands out as a lighthearted celebration of love so strong that it survives the physical changes that come with age -- hair loss, expanding waistline and so on. Callaway sings it as a duet with his best friend and partner, Ty Lewis, and they make it a joyous highlight of the collection.
On the other hand, "You Ain't Woman Enough To Take My Man" is an awkward fit. In this context, a gay man is telling a woman (or perhaps a transvestite?) that she isn't woman enough to take his boyfriend. Does that imply that a more womanly woman could do it? In any case, the arrangement is fun, with audience noise that suggests a barroom setting, but "Stand By Your Man" would be a better fit.
Callaway completes this labor of love with annotation that reveals the story behind each song as well as the names of their composers.
John Berger
, who has covered the local entertainment scene since 1972, writes reviews of recordings produced by Hawaii artists. See the Star-Bulletin's Today section on Fridays for the latest reviews. Reach John Berger at
jberger@starbulletin.com
.