---
FAST FACTS HAWAII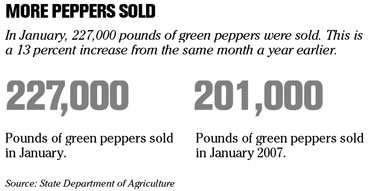 ---
HAWAII
Ecko opening first isle store
Pearlridge Center will be home to Hawaii's first ecko unltd. store, featuring the designs of Marc Ecko.
The 4,490-square-foot store opens today on the second floor of Uptown Pearlridge. It will carry a full range of Marc Ecko merchandise including men's apparel, footwear and watches.
Founded by Ecko in 1993, ecko unltd. has become a world-recognized urban apparel brand known by its rhino logo.
Mark Ecko Enterprises also produces the Mark Ecko, G-Unit Clothing Company, Zoo York and Red lines of apparel and merchandise.
NATION
Horizon Lines in antitrust probe
CHARLOTTE, N.C. »
Horizon Lines Inc.
said federal agents served search warrants on the company in a U.S. antitrust probe of pricing practices among carriers serving Puerto Rico.
The company, which is Hawaii's second-largest ocean shipper, also received a grand jury subpoena in the U.S. Justice Department investigation, Horizon said yesterday.
Horizon's stock fell $3.53, or 19 percent, to $14.70 in New York Stock Exchange composite trading yesterday.
"Horizon Lines is cooperating fully with the government officials," the company said in the statement.
Horizon operates a fleet of 21 U.S. flag container ships and five port terminals linking the continental U.S. with Alaska, Hawaii, Guam, Micronesia and Puerto Rico.
US Airways pilots dump union
PHOENIX » Three years after their companies joined forces, pilots from America West Airlines and the former Virginia-based US Airways remain locked in a bitter seniority dispute that's become a cautionary tale as other carriers ponder a new wave of consolidation.
The internal fight at Tempe, Ariz.-based US Airways Group Inc. reached a climax yesterday when pilots ousted their union of 59 years and replaced it with another group. The new union, the US Airline Pilots Association, is dominated by pilots from the former US Airways. It will try to throw out an arbitrated seniority ruling that isn't favorable to them.
"It's going to be extremely difficult for me personally and professionally to watch what happens to this pilot group now," said Capt. Jack Stephan, chairman of the ousted Air Line Pilots Association for US Airways.
30-year mortgage rates flat
WASHINGTON » Rates on 30-year mortgages were unchanged this week but other rates showed declines.
Freddie Mac, the mortgage company, reported yesterday that 30-year fixed-rate mortgages averaged 5.88 percent this week, where they have been for the past three weeks. A year ago, 30-year rates stood at 6.17 percent.
But other rates showed declines, which analysts attributed to rising hopes that the Federal Reserve, responding to weak economic data, will move at the end of this month to cut interest rates again.
Rates on 15-year, fixed-rate mortgages dipped to 5.40 percent, down from 5.42 percent last week.
Five-year adjustable-rate mortgages dropped slightly to 5.48 percent, down from 5.56 percent last week. Rates on one-year adjustable-rate mortgages slipped to 5.10 percent, compared to 5.18 percent last week.
Capital One's profit drops
CHARLOTTE, N.C. »
Capital One Financial Corp.
's first-quarter profit fell 19 percent, weighed down by pressures on the company's U.S. businesses, the credit card company said yesterday.
Capital One said the outlook for credit performance weakened due to the slowing U.S. economy, but that its business is generating strong capital.
The McLean, Va.-based company said its first-quarter profit totaled $548.5 million, or $1.47 per share, in the January-March period, down from $675 million, or $1.62 per share, in the same period a year earlier. Quarterly revenue climbed to $3.87 billion from $3.38 billion a year earlier.
BRIEF CASE
CHIPS ARE DOWN:
Advanced Micro Devices Inc.'s first-quarter loss matched Wall Street's lowered expectations, with the slumping chip maker hurt by its inability to unload older products and economic turbulence that tamped down consumer spending. It said yesterday that it lost $358 million, or 59 cents per share, during the first three months of the year, its sixth quarterly loss in a row. Sales of $1.51 billion were 22 percent higher than last year and in line with analysts' expectations.
---
BUSINESS PULSE