| | |
| --- | --- |
| | Newswatch |
---
Shield bill up for full Senate vote
Key state senators have approved a measure that would protect both traditional and online journalists from having to reveal their sources and notes.
The Senate Judiciary Committee has adopted a media version of the journalist shield bill that exempts journalists from being compelled to turn over their materials to the government.
The state attorney general's office and Honolulu prosecutors still have problems with the proposal.
They want fewer journalist protections in cases when information disclosure is vital to a serious investigation or when the source consents to revealing it.
The measure now goes to the full Senate and then to a conference committee where lawmakers will attempt to resolve differences over the bill. A different version passed the House.
Taro moratorium bill advances
State lawmakers have advanced a five-year moratorium on genetic modification of the sacred Hawaiian taro plant.
The moratorium falls short of the demands of some taro farmers who believe genetic modification is unnecessary to prevent disease. They had sought a 10-year ban on alteration of the crop used to make the Hawaii staple poi.
They also worry that Chinese varieties of taro are not covered by the moratorium, meaning altered varieties could cross-pollinate with pure Hawaiian taro.
Scientists praised the Legislature's compromise because it protects cultural rights while allowing research to continue in case deadly crop diseases reach Hawaii.
The measure was passed 9-3 by the House Agriculture Committee. It now advances to the full House.
Grant targets underage drinking
A $10.5 million federal grant will be used to develop a campaign aimed at preventing and reducing underage drinking in Hawaii, Lt. Gov. James "Duke" Aiona announced yesterday.
Details of the campaign are expected to be released in the coming weeks.
The plan is being developed by the state in partnership with Mothers Against Drunk Driving.
"What is exciting about this project is that it will bring the state, counties and individual communities together on the same page to address underage drinking as the serious public health concern that it is," Aiona said in a news release.
The money will be spent in the next five years under the 2006 Strategic Prevention Framework -- State Incentive Grant program.
Weekend lane closures planned
Two eastbound lanes of Ala Moana Boulevard between Kamakee and Piikoi streets will be closed from 9 p.m. Friday to 5 a.m. Monday for construction of concrete sidewalks and gutters.
Motorists are advised to use caution and allow for extra travel time. Roadwork is dependent on the weather.
Aquarium free on April 12
As part of Earth Month and International Year of the Reef celebrations, admission to the Waikiki Aquarium will be free on April 12, the aquarium said in a news release.
The aquarium will also host the Mauka to Makai Environmental Expo from 9 a.m. to 2 p.m. The expo will feature educational displays, presentations and marine conservation efforts. The aquarium will also release hatchery-raised Pacific threadfin, or moi, in the waters behind the aquarium within the Waikiki Marine Life Conservation District.
For more information about the aquarium, the environmental expo or how to become more involved in Earth Month and International Year of the Reef activities, call 440-9008.
| | |
| --- | --- |
| | Police, Fire, Courts |
---
Seniors return home after fire
HILO » Smoke from a 4-acre brush fire on Hualalai Road near the center of Kailua-Kona yesterday afternoon led to the evacuation of an undetermined number of people at the Hualalai Elderly Housing Project, Deputy Fire Chief Glenn Honda said.
Some 20 firefighters were able to reduce the smoke in about an hour, and residents returned to their apartments, he said.
The housing project for low-income seniors has 84 units. Voluntary evacuation was requested by 31 people, but quick reduction of the smoke meant the problem was over before some left their apartments, Honda said.
NEIGHBOR ISLANDS
Suspect is sought in assault attempt
Big Island police are looking for a man wanted in connection with an attempted sexual assault in Kona on Jan. 18.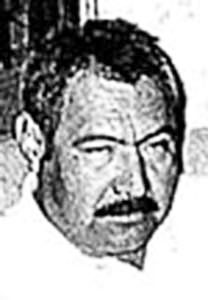 The man, known only as "Jose," is possibly in his late 40s or early 50s. He is described as about 5 feet 8 inches tall, 165 pounds with a stocky build, brown eyes, short black hair and a mustache. He is last known to have lived in Honaunau.
The adult female victim was driven to an undisclosed area along Mamalahoa Highway (Highway 11) before the Milolii junction, where the attempted assault took place. The suspect was last seen driving a white 1991 Toyota Privia passenger van bearing license plate HRA-209.
Police ask anyone with information on the identity or whereabouts of the suspect to call acting Detective Walter Ah Mow at 326-4646, ext. 265, or the Police Department's nonemergency line at 935-3311.
CENTRAL OAHU
Alleged burglar busted after probe
A 28-year-old Wahiawa man was arrested Wednesday in connection with a burglary last September.
On Sept. 15 a Mililani home was burglarized, and an all-points bulletin was sent out. Later that day, police attempted to make a traffic stop on a vehicle that was driving evasively in the area.
Police said the vehicle was found abandoned shortly afterward, with items from the burglary inside. A passenger who remained at the scene identified the driver.
The suspect was arrested yesterday after a subsequent investigation. He was booked on suspicion of first-degree burglary.