---
FAST FACTS HAWAII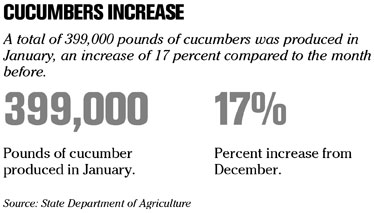 ---
BRIEF CASE
PROBE WIDENS:
Special prosecutors questioned the wife of Samsung Group Chairman Lee Kun-hee yesterday as part of a probe into alleged corruption at South Korea's biggest business conglomerate. Hong Ra-hee was the latest family member or close associate of Lee to be summoned as part of an independent counsel investigation that began in January.
PROMOTIONS/NEW HIRES
» Maui Land & Pineapple Co. has promoted
Verna Nalani Podlewski
to community relations manager in the Corporate Communications department. She will oversee community relations efforts and the company's new Community Investment program, in addition to retaining her duties as community liaison and coordinator. She joined the company in 2002 and also serves as a Hawaiian language and cultural advisor to the company.
» North Hawaii Community Hospital has named W. Jeff Comer Jr. chief executive officer effective May 1. His experience includes regional vice president of operations, North California market at Pivot Health and chief executive officer of Fresno Surgical Hospital.
» The Sheraton Waikiki has named Darren Demaya as sous chef for RumFire. His previous jobs include chef de partie-tournant at Alan Wong's Restaurant and a line cook at Caf Pesto in Kawaihae, Hilo.
» Kahala Associates has hired realtor associate Olivia Ng to its sales team. Her experience includes retail, marketing and education fields, and real estate investment and land development in Hong Kong, Shanghai and California.
» The Hawaii Bankers Association has named Gary Y. Fujitani executive director. He replaces Rodney Shinkawa, who will be retiring. Fujitani will serve as the spokesperson for the Hawaii banking industry and advocate for the state's economic vitality and sustainability. He has 35 years experience in Hawaii's banking industry, starting his career in 1969 as a management trainee and retiring from First Hawaiian Bank in 2004 as a senior vice president and manager of its Business Services Division.
» Lenox Metals has hired Alfred Gonzalez as operations manager and assistant project manager. He will oversee accounting, logistics, personnel, safety and quality initiatives, and vendor relations. He rejoins the company from E.K. Fernandez Enterprises, and has also served as warehouse operations manager for Merchandise International and assistant manager at Pahio Resorts.
» RIM Architects has named Bill Waring as sustainable program coordinator. He will manage the firm's sustainability program and assist clients in green building practices. His 25 years of industry experience include vice president of store planning and facilities for Pomare/Hilo Hattie.
---
BUSINESS PULSE