---
FAST FACTS HAWAII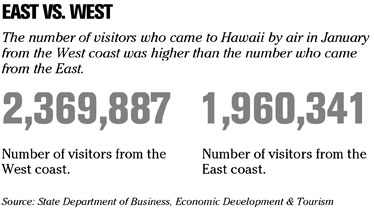 ---
BRIEF CASE
SUE THE BANKS:
Clear Channel Communications Inc. and the private equity firms seeking to close a $19.5 billion purchase of the broadcaster yesterday sued the banks backing the deal. Clear Channel, Bain Capital and Thomas H. Lee Partners LLC claimed the six banks that promised to finance the deal were reneging on the agreement to provide long-term financing, looking to offer little more than a short-term bridge loan.
New Hires / Promotions
» Hawaii Pacific University has promoted
Charles S. Sasaki
to associate vice president of student affairs. He will be responsible for the undergraduate Academic Advising Centers on the downtown and windward Hawaii Loa campuses, Career Services Center, Counseling and Behavioral Health Services, Registrar's Office and University Chaplain. He will also oversee support services for special student populations including those with disabilities and high-potential students admitted under the Summer Bridge Program. He joined the university in 2005 as dean of advising and counseling.
» ProService Hawaii announced the following new hires:
Sabina McKinley as re-employment specialist. She manages unemployment insurance claims, tracking and improvement of existing claims programs and insurance initiatives and returning claimants to work.
Matthew Skeele as health insurance services coordinator. He manages client health insurance, the ProService prescription drug plan and COBRA administration, and carrier relations.
Sharnelle Tomita as associate corporate counsel. She provides general advice to the board of directors and senior management, and oversees material contracts, labor and employment compliance, and litigation related issues.
---
BUSINESS PULSE