---
FAST FACTS HAWAII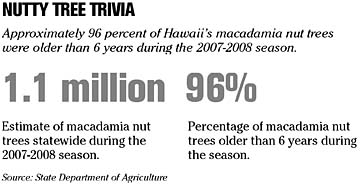 ---
HAWAII
Isle firm in $24.6M contract DCK Pacific LLC of Honolulu is being awarded a $24.6 million contract for phase one of potable water system recapitalization at Naval Base Guam.
DCK, controlled by Dick Pacific Construction Co. Ltd., was selected from among 23 solicited proposals by the Naval Facilities Engineering Command in Pearl Harbor.
The work is expected to replace existing water lines with larger-sized lines, provide a new emergency generator and new concrete building for the Navy Lake Pump Station.
It also includes the installation of zone water meters for various areas and replacement of pumps for the Navy Lake Pump Station, among other tasks.
Work will be performed in Guam, and is expected to be completed by Apr. 2010.
NATION
Radio deal questioned NEW YORK » The Wall Street Journal said yesterday that private-equity firms Thomas H. Lee Partners LP and Bain Capital Partners LLC haven't been able to agree on terms with banks financing the $19.5 billion buyout of Clear Channel Communications Inc.
Citing people familiar with the matter, the Journal said that the radio broadcaster's buyout is in danger of falling apart.
Clear Channel declined to comment yestereday on the report, but issued a statement yesterday that it expects the acquisition to close in the first quarter. Clear Channel offered to buy senior notes in connection with the buyout, it said in the statement.
General Growth to sell more stock
CHICAGO »
General Growth Properties Inc.
said yesterday it plans to sell 22.8 million shares at $36 apiece to raise money to repay debt.
The real estate investment trust holds a portfolio of shopping malls, including Ala Moana Center and Ward Centers, and expects net proceeds of $821.9 million from the offering.
MB Capital Partners II, which is an affiliate of Chairman Emeritus Matthew Bucksbaum and Chief Executive John Bucksbaum, has agreed to buy about 2.5 million of the shares being offered.
The price per share represents a discount of 6 percent off the stock's Monday closing price of $38.26. It rose $2.74, or 7.2 percent, to $41 yesterday.
The offering is expected to close Friday.
FDIC preps for more bank woes
WASHINGTON » Federal bank regulators plan to increase staffing 60 percent in coming months to handle an anticipated surge in troubled financial institutions.
The Federal Deposit Insurance Corp. wants to add 140 workers to bring staff levels to 360 workers in the division that handles bank failures, John Bovenzi, the agency's chief operating officer, said today. The FDIC provides insurance for deposits up to $100,000.
"We want to make sure that we're prepared," Bovenzi said, adding that most of the hires will be temporary and based in Dallas.
There have been five bank failures since February 2007 following an uneventful more than two-year stretch. The last time the agency was hit hard with failures was during the 1990-1991 recession, when 502 banks failed in three years.
---
TAKING NOTICE
New Hires / Promotions
» Outrigger Enterprises Group has named
Stacy Keen
as director of sales and marketing for The Wyland Waikiki. She has 22 years of sales and marketing experience.
» HomeStreet Bank has hired Desiree Isnec as a new loan officer at the Honolulu Lending Center.
» Aon Corp. has hired Chad Karasaki as managing director. He will also serve as chairman and chief executive officer of the Aon Honolulu office. He has more than 22 years of construction risk management experience.
» Hawaiian Commercial & Sugar Co. has announced the following promotions:
• Rodney J. Chin to director of farming operations. He joined the company in 1983, recently serving as farm manager for both Keahua and Maalea sections of the plantation for the last 10 years.
• Mark E. Lopes to manager of harvesting and land preparation. He joined the company in 1982, serving as a supervisor in the planting, mobile equipment and harvesting areas for 12 years, and as superintendent of harvesting since 2002.
» Queen's Medical Center has announced the following new hires:
• Psychiatrist Dr. Celia Ona will oversee patients at the Queen's Cancer Center and the Women's Health Center. She is also currently director of the Mood Disorder and Interventional Psychiatry Program at the University of Hawaii John A. Burns School of Medicine.
• Internist Dr. Jorge Samaniego as a part-time hospitalist. He will also continue his current part-time position as a hospitalist at Tripler Army Medical Center.
» Group 70 International has promoted the following staff members to associate:
• J. Blaise Caldeira has more than 30 years of architectural experience in design and specifications, quality control, construction administration and forensic architecture.
• Kristin Hochart has four years experience as a land use and environmental planner, and more than six years experience as a geographic informations systems analyst.
• Enid Honda served as project manager for the firm for five years and has 20 years of design and construction experience with specialization in computer-aided design standards.
• David Miyasaki joined the firm in 2001 as a full-time intern, and is certified in Construction Document Technology and the Leadership in Energy and Environmental Design designation.
• Rachel Shaak has six years experience in environmental and urban planning product preparation and certified with the Leadership in Energy and Environmental Design designation.
» The Hawaiian Eye Center has announced the following promotion and new hire:
• Joey Lucas to patient services supervisor at the Wahiawa office from patient services representative.
• Karen Amicone as the new certified ophthalmic assistant at the Hilo office. She comes from BVA Advanced Eye Care in Tulsa, Okla.
» Kahala Associates has hired Realtor Naomi L. Kwok to its sales team. She has nearly 20 years in real estate.
» Sheraton Princess Kaiulani Hotel has named Shaun Ono as the outlet manager at Momoyama Restaurant. He first joined as an intern at the Sheraton Waikiki.
---
BUSINESS PULSE