---
FAST FACTS HAWAII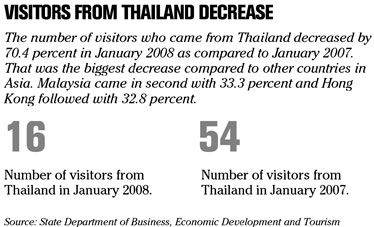 ---
HAWAII
State warns of warranty scam
The state's Office of Consumer Protection warned Hawaii consumers yesterday not to fall for a vehicle warranty scam.
During the past month, consumers have been receiving repeated phone calls from various companies that claim to be selling extended auto warranties, while trying to get confidential financial information from the consumers.
"If they call you, just hang up," said Stephen Levins, executive director for the office. "Don't give them any personal information, especially your banking, credit card, or social security numbers."
Among the purported warranty companies identified on the calls are: National Auto Warranty Services, Warranty Service Center, National Auto Warranty and Warranty Activation Headquarters.
Shidler REIT trading on AMEX
Pacific Office Properties Trust Inc.
, the new real estate investment trust formed by the
Shidler Group
and
Arizona Land Income Corp.
, began trading on the American Stock Exchange under the symbol PCE.
The Shidler Group of Honolulu contributed its western U.S. office building portfolio and investment operations to Arizona Land of Phoenix. As part of the merger, the latter changed its name to Pacific Office Properties Trust and reincorporated in Maryland.
Pacific Office Properties will have an initial market capitalization in excess of $750 million.
The company's initial portfolio consists of nine office properties comprising 2.4 million square feet of office space located in Honolulu, San Diego, and Phoenix.
BRIEF CASE
PLEADING OUT:
Prominent attorney Melvyn Weiss has agreed to plead guilty to racketeering in a kickback scheme plaintiffs in class-action lawsuits targeting large corporations, federal prosecutors said yesterday.
DIALING IN: Samsung Electronics Co. plans to build a $670 million handset plant in northern Vietnam, an official said today. The Bac Ninh plant will produce 30 million handsets a year initially.
AWARDS/CERTIFICATIONS
» The Financial Executives International Hawaii chapter has selected
Hoku Scientific
for its 2007-2008 Deal of the Year award. The award honors local business deals that highlight a creative business strategy, boost the local economy and provide improved products and services to Hawaii. Hoku Scientific was selected for its launch of its new Hawaii-focused solar energy business Hoku Solar, which includes the manufacturing of polysilicon and installations of solar electric systems for leading Hawaii companies.
» The U.S. Green Building Council Certification Institute has awarded Nestor Longboy with the Leadership in Energy and Environmental Design Accredited Professional Certification. As Hawaii director of operations and project management for CB Richard Ellis, he is the first real estate professional to earn the AP certification in Hawaii.
» The Society for Range Management-California Pacific section has awarded Greg Friel with the 2007 Excellence in Range Management Award. As vice president of livestock operations for the Haleakala Ranch Co. since 1994, he has made improvements to the ranch's grazing operations, which include forage resources, herd health and overall productivity. Friel is a beef producer for Country Natural Beef and Maui Cattle Co. and is also a past president of the Maui Cattlemen's Association, a previous vice president of the Hawaii Cattlemen's Council, an active member of the National Cattlemen's Beef Association and the Hawaii Grazing Lands Conservation Coalition, and serves on the board of directors of the Hawaii Cattle Producers Cooperative Association.


---
BUSINESS PULSE