---
FAST FACTS HAWAII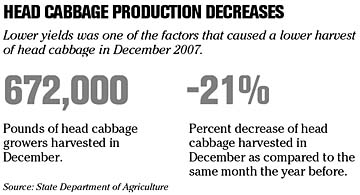 ---
HAWAII
Qantas adds Honolulu flight Australia-based Qantas said it will increase its number of flights to the United States to 47 beginning this month, including an additional flight between Sydney and Honolulu that will start on April 5.
The extra Hawaii service will give Qantas four flights a week between the two cities.
Qantas also serves Los Angeles, San Francisco and New York from Sydney, Melbourne and Brisbane.
The airline is adding two flights between Brisbane and Los Angeles, and one flight between Sydney and Los Angeles, as well as the extra Sydney-Honolulu flight.
"This latest increase in capacity confirms our confidence in the growth potential of this important international route," said John Borghetti, executive general manager of Qantas.
Hawaiian Air's load factor slides
Hawaiian Airlines
filled a lower percentage of its seats in February than it did a year ago as its seating capacity increased more than 9 percent.
The carrier had a load factor of 84.2 percent, down 3.1 percentage points from 87.3 percent in February 2007. The number of passengers traveling systemwide, however, rose 7.4 percent to 557,008 from 518,840.
Hawaiian's available seat miles, or its capacity measured by one seat transported one mile -- increased 9.2 percent to 722.1 million from 661.1 million because Hawaiian had its Maui-San Diego service in place for the entire month of February this year. The carrier suspended the service for 66 days early last year, including all of February 2006, because of delays in obtaining aircraft.
Kapolei mall developer buys land
MK Kapolei Commons LLC
yesterday acquired 28 acres of land beneath its 610,000-square-foot retail center project.
Company representatives said the property has been under contract for at least two years. Terms of the sale weren't disclosed.
The seller is Aina Nui Corp., an affiliate of the James Campbell Co. Following the acquisition, the developer sold 10.4 acres of the property to Target Corp., paving the way for it to begin construction on a store scheduled to open in March 2009.
MK Kapolei Commons, a partnership of the MacNaughton Group and Kobayashi Group, already owns an adjacent 23-acre parcel fronting Kalaeloa Boulevard, which it bought about four years ago. Both parcels, totaling 50 acres, will be combined for the Kapolei Commons shopping complex.
NATION
Google-DoubleClick deal is done SAN FRANCISCO » Google Inc.'s long-anticipated $3.1 billion acquisition of online ad service DoubleClick Inc. was completed yesterday after nearly a year of regulatory wrangling.
The acquisition is expected to turn the Internet search leader into an even more powerful marketing vehicle that's fueled by better insights about consumers. It also may intensify the pressure on Microsoft Corp. and to resolve its stormy courtship of Yahoo Inc. so they don't risk further distractions while Google tries to sprint further ahead in the race for Internet advertising.
Microsoft and other companies argued DoubleClick would give Google too much control over online advertising and potentially sensitive information about consumer behavior on the Internet.
BRIEF CASE
BULLDOZING AHEAD:
Caterpillar Inc., the world's largest maker of bulldozers and excavators, raised its sales forecast for 2010 by 20 percent to $60 billion, exceeding analysts' estimates. The sales forecast was boosted from $50 billion and represents a 33 percent jump from last year.
NIXED: Japan's upper house of parliament today voted to reject the government nomination for Bank of Japan chief. The opposition Democratic Party of Japan objects to Deputy Gov. Toshiro Muto because he previously held positions at the Finance Ministry, which the DPJ says amounts to a conflict of interest.
RESCUE TALKS: The Carlyle Group's founders are talking to creditors about how to prevent liquidation of a distressed London-based affiliate invested in mortgage-backed securities. Top Carlyle executives want to prevent the fire sale of $16 billion in securities held by the Carlyle Capital Corp. Ltd., a publicly traded fund.
---
BUSINESS PULSE