Isle pages
"Uluhaimalama"
By Mahealani Perez-Wendt (Kuleana 'Oiwi Press, paperback, $12.95)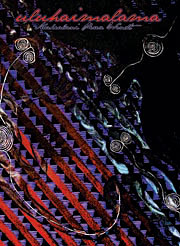 When will the silver-chained hands
Rich-veined and held unsteady
For a further infusion
Of needle's god
Be lifted
To receive
the clear benediction
Of trees, ocean, wind?
The poem by Mahealani Perez-Wendt is titled "Junkie," from her collection of heartfelt, deeply colored works that reflect on life's experiences large and small. Her themes cover family, love, challenges, sacred places and much more. All are deeply personal, as evidenced by a lengthy piece near the end, "Memory of My Mother."
Perez-Wendt hosts a reception and reading 5:30 to 8:30 p.m. Saturday at the University of Hawaii-Manoa Art Auditorium. Joining her will be writers Joy Harjo, Imaikalani Kalahele, Victoria Nalani Kneubuhl and Albert Wendt.