---
FAST FACTS HAWAII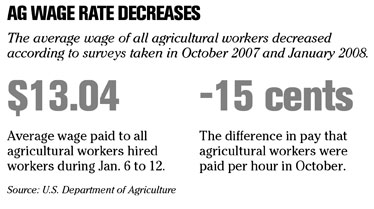 ---
BRIEF CASE
SHREK THE PROFITABLE:
DreamWorks Animation SKG Inc. said yesterday it swung to a profit in the fourth quarter, as revenue rose 42 percent from a year earlier on the strength of the blockbuster performance by "Shrek the Third." Net profit reached $94.1 million, up from a loss of $21.3 million a year earlier. Quarterly revenue hit $290.2 million.
PARKING ORBIT: Sirius Satellite Radio Inc. reported a narrower loss as subscribers continued to grow, but there was still no word on when regulators might pass judgment on the company's proposed combination with rival XM Satellite Radio Holdings Inc.
SILVER LINING: Assembly lines at General Motors Corp. pickup and sport utility vehicle plants could come to a halt during a prolonged strike at truck-parts supplier American Axle and Manufacturing Holdings Inc. But analysts say that may not be such a bad thing because the world's biggest auto seller has a large supply of pickups and truck-based SUVs.
---
BUSINESS PULSE