Beyond the basket
For most of the 4,849 who filed into the Stan Sheriff Center on Feb. 16, tip-off represented the beginning. For the Rainbow Warriors and a crew of arena and team staff members, it marked the culmination of a gameday timetable that began some 22 hours before.
The process began that Friday night in the moments following the UH men's volleyball team's match with UCLA as arena manager Rich Sheriff and his staff rolled up the Taraflex surface to convert the court to basketball mode.
The preparations would resume Saturday afternoon when the Rainbows gathered for the pregame shootaround, with the anticipation continuing to build over the next 5 hours leading up to the Rainbows' showdown with Utah State.
The payoff for the hours of work put in by the Rainbows and the UH staff would be a rousing 71-66 comeback victory over the Aggies.
It's a process that will cycle through two more times this week as the 'Bows close the home schedule against Idaho and Boise State.
Friday, 8:58 p.m.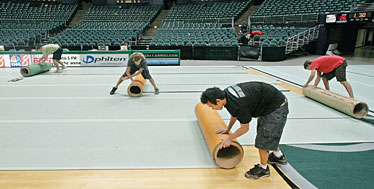 Friday, 8:58 p.m.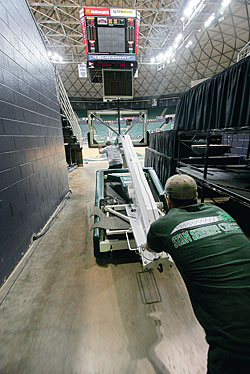 Saturday, 2:32 p.m.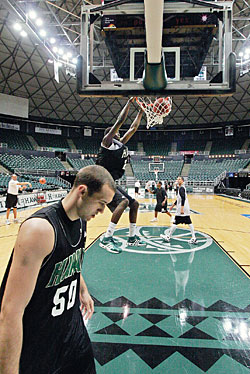 Saturday, 2:32 p.m.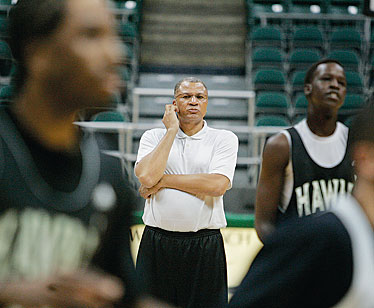 3 p.m.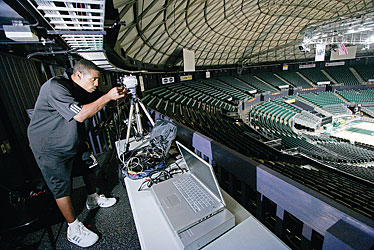 4:43 p.m.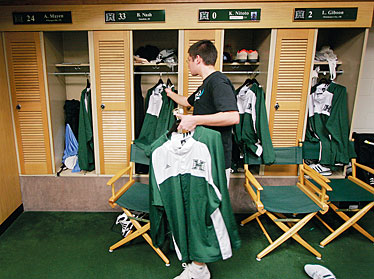 5:06 p.m.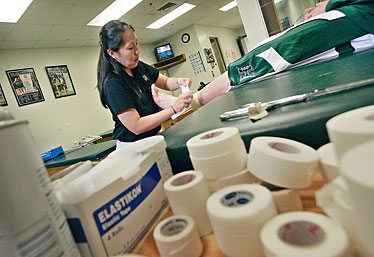 6:33 p.m.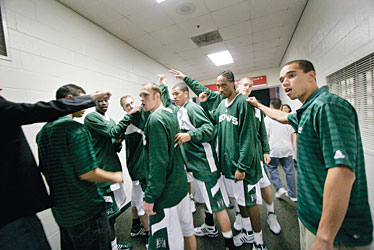 6:33 p.m.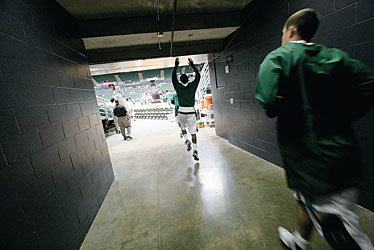 7:06 p.m.