---
IN CONCERT
Dave Matthews booked for Kokua Fest
Dave Matthews makes his Hawaii debut as featured guest at the Kokua Festival, hosted, as always, by the congenial Jack Johnson.
Tickets go on sale Feb. 16 for the two-day festival, April 19 and 20, at the Waikiki Shell. (Radio station Star 101.9 is offering pre-sale opportunities.)
Matthews will do an acoustic set with guitarist Tim Reynolds, who has performed regularly with the popular singer-songwriter since 1999. (Their "Live at Radio City Music Hall" CD was released last year.)
Besides Matthews and Johnson (whose new album, "Sleep Through the Static" is released today), the fest will feature Hawaii-born/Minneapolis-based Mason Jennings (who records on Johnson's Brushfire Records label), returnee Paula Fuga and ska vets Go Jimmy Go.
Tickets are $40 lawn; $50 reserved; $125 pit area near the stage. Children are $20; under 3 free.
Proceeds benefit Johnson's non-profit Kokua Hawaii Foundation. Visit www.kokuafestival.com.
A DESIGN DELIGHT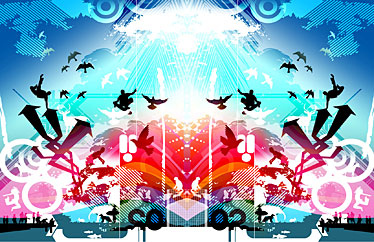 Clearance sale at academy shop
The Academy Shop at the Art Center at Linekona is holding its annual clearance sale beginning Saturday, offering discounts on art books, stationery, posters, jewelry, ethnic clothing and more.
Among choice items will be duplicate and donated books from the Robert Allerton Library, containers for flower arranging and collectibles from the Academy Guild.
Hours are 10 a.m. to 4:30 p.m. Saturday, 11 a.m. to 5 p.m. Sunday and 10 a.m. to 4:30 p.m. Feb. 12. The art center is at 1111 Victoria St. between King and Beretania streets; validated parking at $3 for four hours is available in the art center lot.
Prices will be discounted up to 80 percent and on the final day, most items will be further reduced. All proceeds directly support academy programs. Call 532-8712.
Youth symphony supports orchestra
Students of the Hawaii Youth Symphony are holding a rally in support of the Honolulu Symphony, 4 to 5:30 p.m. Thursday on the Blaisdell Concert Hall lawn.
The students will perform excerpts from Mozart's "Eine Kleine Nachtmusik" and present a check for donations that they collected to support the financially troubled symphony.
Call 941-9706 or visit www.HiYouthSymphony.org.