---
FAST FACTS HAWAII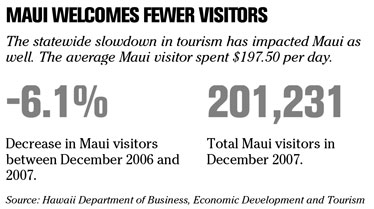 ---
Costco solar projects complete
Costco Wholesale Corp.
's first Hawaii solar-electric systems, on its stores in Kona and Kauai are complete, its contractor said yesterday.
REC Solar of San Luis Obispo, Calif. installed the photovoltaic systems, which offer 680 kilowatts at each location and are, so far, the largest in the state. Collectively the two systems will generate enough electricity to power 250 homes, it said.
REC Solar is also installing the systems on Costco stores in Goleta and San Luis Obispo, Calif. Mitsubishi solar panels were used in all four locations.
Ben & Jerry expand windward
Windward Mall has signed several new eateries for this summer, bringing its dining selections to 27.
Ben & Jerry's Homemade Ice Cream, Taco Del Mar and Ninja Sushi are expected to open on the Upper Level by summer 2008.
Ben & Jerry's of Vermont is opening its second Hawaii location, in addition to the one at Ward Centre. Taco Del Mar is a fast-growing chain out of Seattle that plans a total of six locations on Oahu. NInja Sushi already has three stores on Oahu. Oh Wow Lau Lau, a new concept by I Love Country Cafe, and the Great Harvest Bread Co. recently opened at the mall as well.
Mera pleads auditor grounding
Mera Pharmaceuticals Inc.
notified the Securities and Exchange Commission in a filing yesterday that earnings for the fourth quarter and fiscal year will be delayed because company auditors "were unable to schedule transportation to Hawaii in a timely manner" to complete the audit in time.
The Kona-based producer of nutritional products from microalgae said its financial report for the period ended Oct. 31 is expected to be filed by Feb. 15. It had been due by Tuesday.
New hires / Promotions
» Hilton Hawaiian Village Beach Resort & Spa has named
Alan Akisada
as director of banquets. He will oversee all banquets wait help and porters. He previously served at the resort from 1992-2002 as executive restaurant manager for Rainbow Lanai Restaurant and event service manager. He has also previously served as director of catering for the Ala Moana Hotel and other positions at Island Holiday Resorts, Poipu Beach Hotel, Hyatt Regency Maui and Big Island's Kamuela Delights. He has 10 years experience in food and beverage operations.
» Tropical Villa Vacations has hired Nancie Brown as director of sales and marketing. She will oversee all marketing, advertising and public relations activities for the company. She previously served as director of marketing communications for the Grand Wailea Resort Hotel & Spa, marketing and programs manager for Outrigger Wailea Resort and president of the Wailea Destination Association. She has nearly 20 years experience in Maui property marketing.
» The Women's Fund of Hawaii has named Dawn Shin as assistant director. She has extensive non-profit organization experience with focus on coalition development and building community programs, including child care for low-income families and teaching English to foreign students and immigrants.
» Kona Brewing Company has hired Tracy Solomon as sustainability coordinator. She will be responsible for researching, developing, implementing and monitoring a company-wide recycling and sustainability program. She previously served as soil conservationist at the National Resources Conservation Service-USDA in Kealakekua, aquaculture technician at Moana Technologies in Kailua-Kona, and as a seasonal field coordinator, watershed program specialist and water quality specialist in the mainland.
» The Hawaii Government Employees Association has announced the following promotions to its leadership team: Nora Nomura has been promoted to deputy executive director-field from executive assistant of the deputy executive director. She will oversee all field operations and field services officers representing HGEA members in the seven bargaining units. She has served HGEA for 25 years and has also previously served as an employment relations specialist for Washington Mutual Savings Bank in Seattle and a personnel specialist for the State Department of Health. Leiomalama Desha has been promoted to executive assistant to the executive director from field services officer representing educational officers and University of Hawaii employees. She has served HGEA for 21 years and has also previously served as manager of the Hickam Red Cross Service Center, director of the Military Service Centers Hawaii chapter, neighborhood assistant for the City & County of Honolulu and assistant manager for Restaurants Unlimited.


---
BUSINESS PULSE