---
FAST FACTS HAWAII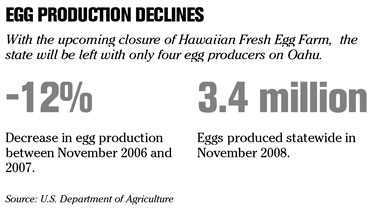 ---
HAWAII
Medical building plans revived
A California company has revived plans shelved by a Seattle developer for a medical office building near Chinatown. The cost is estimated at $80 million.
Read more...
NATION
Unions see biggest gain since '83
WASHINGTON » The rolls of American workers belonging to labor unions climbed last year by the largest number since 1983, the Bureau of Labor Statistics reported yesterday.
Union membership rose by 311,000, to 15.7 million, the bureau said, despite a decline in such membership in manufacturing. As a result, union membership as a share of the total work force rose last year for the first time in a quarter-century, inching up to 12.1 percent from 12 percent the year before.
The Center for Economic and Policy Research noted that the increase is small "and may well reflect statistical variation rather than an actual increase."
But labor leaders said it was a sign that the union movement, 20.1 percent of the work force in 1983, was bottoming out.
Buffett donates Berkshire shares
OMAHA, Neb. » Billionaire Warren Buffett has donated stock in his company worth roughly $14.31 million yesterday to several charities over the past six months.
Buffett disclosed six different donations of Class B shares of Berkshire Hathaway Inc. in a filing with the Securities and Exchange Commission yesterday.
A total of 3,090 B shares were given away between Aug. 28 and the end of the year. The gifts range in size from 10 shares up to a gift of 1,080 shares.
Buffett has said he plans to give all of his Berkshire stock, worth about $60.6 billion at yesterday's closing prices, to charities over time.
Most of the 77-year-old Buffett's fortune will go to five charitable foundations, with the biggest chunk going to the Bill & Melinda Gates Foundation.
Airline unions brace for mergers
DALLAS » Airline labor unions are positioning themselves to be decision-makers and beneficiaries if speculation about consolidation in the industry comes true.
Pilots' union leaders at Continental Airlines Inc. said yesterday they set up a special group to study possible deals involving their airline, and how they would respond to each potential combination.
At Northwest Airlines Corp., pilots and flight attendants say they would support a combination with another carrier if employees get an ownership share in the new company.
Northwest is reportedly in talks to be acquired by Delta Air Lines Inc., which is also said to be negotiating with UAL Corp.'s United Airlines. The carriers have declined to comment.
Airline employees fear that consolidation could result in fewer jobs and loss of seniority, which is especially important to pilots because it affects their pay and work schedules.
Harley-Davidson profit skids
MILWAUKEE »
Harley-Davidson Inc.
says riders concerned about the economy are throttling big purchases, like the company's classic motorcycles, sending its profit down 26.3 percent in the fourth quarter.
Sales in the U.S. were down 14.2 percent in the quarter, the company said yesterday. That outpaces the domestic heavyweight motorcycle market's fall of 9 percent.
But the company said it expects moderate growth in both earnings per share and revenue this year.
Milwaukee-based Harley said its profit for the quarter ended Dec. 31 totaled $186.1 million, compared with a profit of $252.4 million a year ago. Revenue dropped 7.7 percent to $1.39 billion from $1.50 billion in the period.
---
BUSINESS PULSE