---
FAST FACTS HAWAII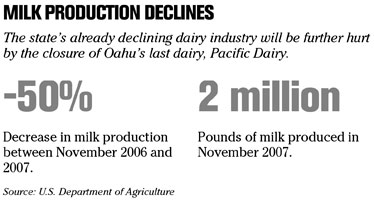 ---
Outrigger to run Koloa Landing
Outrigger Enterprises Group
will expand its management portfolio to include Koloa Landing at Poipu Beach, a luxury resort condominium project in South Kauai.
The $285 million project, the first major oceanside real estate development in Poipu since 1990, is slated to open its first phase in 2009. Designed by Group 70, the resort is being developed by Poipu Beach Villas LLC.
Since the 323-unit resort will bring the total of Outrigger's condominium offerings on Kauai to four, the new management contract will allow Outrigger to leverage its sales and marketing network, said Steve Winter, vice president of Outrigger's Condominium Collection.
The hotel chain also manages the Outrigger Kiahuna Plantation, the Outrigger at Lae nani and Outrigger Waipouli Beach resorts.
Air-war legal tab set at $3.9M
A federal Bankruptcy Court judge has ruled that
Hawaiian Airlines i
s entitled to $3.9 million in attorney fees and costs from
Mesa Air Group.
Hawaiian had been seeking a combined $4.7 million while Mesa, the parent company of go!, had argued that Hawaiian was only entitled to $2.6 million.
Bankruptcy Judge Robert Faris awarded Hawaiian $3.65 million in attorney fees for work performed by Los Angeles-based law firm Hennigan Bennett & Dorman and Honolulu-based firm Carlsmith Ball, and $275,077 in costs.
On Oct. 30, Faris ordered Mesa to pay Hawaiian $80 million in damages, plus interest and legal fees, for misusing confidential information obtained as a potential investor during Hawaiian's bankruptcy. Faris later ordered Mesa to put up a $90 million bond to cover its financial obligation for one year while it appeals.
Brief case
COPYING PROFITS.
Office equipment maker Xerox Corp. said its profit rose 79 percent in the fourth quarter on a mix of cost controls and growth in equipment financing and services, though its outlook for the first quarter was partly below expectations.
LEGAL SIDE EFFECTS. The makers of popular cholesterol drugs Vytorin and Zetia are being sued in at least four states over allegations that Merck & Co. and Schering-Plough Corp. misled consumers into thinking the drugs were more effective than generic ones.
STRONG SIGNAL. No. 1 mobile phone maker Nokia Corp. saw fourth-quarter earnings rise 44 percent on strong sales in emerging markets, boosting its share of the global handset market to a record 40 percent. Its stock surged nearly 14 percent.
Board of Directors
» The American Civil Liberties Union of Hawaii has elected its board of directors for 2008: Officers are
Sheryl L. Nicholson
, president;
Jory Watland
, vice president;
Roger W. Fonseca
, secretary and affiliate affirmative action officer;
Pat Hammers
, treasurer;
Barbara A. Ankersmit
and
Pamela Lichty
, at-large; and
Jeffrey Hong
, national board representative. Elected for three-year terms are
Barbara L. Franklin, Sat K. Freedman, Gail Gnazzo, Pat Hammers, Marianita Lopez, Andrea Low
and
Moana A. Yost
.
» The Hawaii Nature Center has announced its executive committee for 2008-2009: Meredith Ching, president; Dee Jay Mailer, first vice-chair; Jeff Case, second vice-chair; Warren Haight, treasurer; George Norcross, secretary; and Tim Johns, past president. Ryan Churchill has also been elected for a three-year term to the board of directors.
» Diamond Head Theatre has elected Lee Webber to its 2007-2008 board of directors. He currently serves as president and publisher of the Honolulu Advertiser. Also elected to the board are Alan Hoffman, Mariko Lyons and Jerry Lynch.
» The Hawaii Employers Council has re-appointed Robert Cundiff as chairman of its 2008 board of governors. He serves as general manager of Weyerhaeuser Co. Also elected to the board are Pamela Burns, Patrick Ching, Robert Dove, Glenn Hong and Kyoko Kimura.
New hires / Promotions
» The Hawaii Government Employees Association has announced the following appointments:
Susan Sasaki Goya
has been named executive secretary of the retirees unit. She previously served as a union agent for two and a half years and is retired from the City & County's Department of Parks and Recreation. She has served the City & County for 30 years.
Kevin Nakata
and
Carolee Kubo
have been promoted to field services officers. Nakata joined HGEA in 1990 as a union agent and was promoted to senior union agent in 1999. He has also previously served as an HMO plans provider and member field representative for HMSA. Kubo joined HGEA in 1990 as a union agent and was promoted to senior union agent in 1997. She has also previously served positions in the Department of Human Services-Disability Determination Branch and Food Stamp Applications Unit and the Department of Labor-Unemployment Division.
» The Big Island Visitors Bureau has promoted Deanna Isbister to director of sales from sales manager. She will oversee leisure sales activities for the U.S. mainland and Canada, and European and Asian markets, and assist with conventions, meetings and inventive opportunities. She previously served as regional sales manager for ResortQuest Hawaii for eight years and group sales manager for Apple Vacations and Hyatt Hotels.
---
BUSINESS PULSE