---
FAST FACTS HAWAII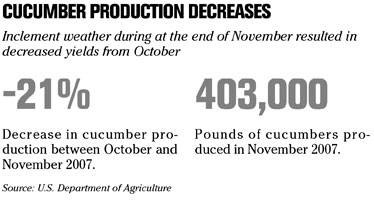 ---
HawTelcom pays down loans
Hawaiian Telcom Communications Inc.
said yesterday that it is using the proceeds from the sale of its telephone-directory business last year to pay down $421 million in debt.
The directory business sold to Local Insight Media for $435 million, excluding closing costs.
The company prepaid $371 million of the principal amount of its tranche C term loan and $50 million of revolving loans.
Brief case
CHEAPER JOE.
Faced with competition from cheaper rivals, Starbucks Corp. is selling small cups of drip coffee for $1 with free refills in a test in Seattle. It would not say whether it will expand the test elsewhere.
STILL HOT.
China's economy grew 11.4 percent in 2007, its fastest expansion in 14 years, but growth slowed slightly toward the end of the year, according to government data reported today. China's inflation rate eased to 6.5 percent in December but was still near decade-high levels.
CHIPPER CHIPMAKER. Qualcomm Inc., the second-biggest maker of chips that run mobile phones, said first-quarter profit rose 18 percent and boosted its revenue forecast for 2008. Net income rose to $767 million from $648 million a year earlier.
New hires / Promotions
» Mauna Lani Resort has announced the following new hires:
Brian Butterworth
has been named general manager. He previously served as resident manager at Shutters on the Beach in Santa Monica, and has also served positions at the Regent Beverly Wilshire in California, Four Seasons Olympic Hotel in Washington and Four Seasons Hotel Buenos Aires. He has more than 12 years experience in the luxury resort industry.
Vernon Hulihe'e
has been named director of international sales. He will oversee the resort's international markets with focus on Asia. He has 24 years experience in the Hawaii hotel industry with more than 16 years experience in international sales, including the Kahala Resort, Sheraton Hawaii and the Halekulani.
» ResortQuest at the Waikiki Banyan has named Sterling Paulos as general manager. He previously served as hotel director for Norwegian Cruise Line America's opening management team and as assistant hotel director for the company's international fleet. He has also served as resort manager at the Makaha Resort & Golf Club and other management positions at the Outrigger Kauai Beach Resort, Sheraton Kauai Beach Resort, Radisson Prince Kuhio Hotel, Ala Moana Hotel and the Aston Kauai Resort. He has more than 23 years experience in the hospitality industry.
» The Hawaii Medical Service Association has announced the following promotions: Jim Walsh has been promoted to vice president of professional relations and provider advocacy from vice president of provider services. He will work with physicians, county medical societies and community task forces to address opportunities related to health care access and quality. Antonio "Tony" J. Saguibo Jr. has been promoted to vice president of account management and sales from assistant vice president of marketing. He will oversee relations with the organization's employer and union groups, corporate accounts, community sales and service, senior plans, neighbor island sales and corporate education. Paul K. Schnur has been promoted to vice president of provider services and contracting from vice president of hospital network management and support. He will oversee all hospital and provider network contracting and servicing.
» The Queen's Health Systems has announced the following new hire and promotion: David H. Starr has been named vice president for information technology and chief information officer. He will be responsible for implementing the second phase of the hospital's electronic medical records technology. He previously served as managing director at the Honolulu office of BearingPoint Inc., and has also served as chief information officer for LSI Logic Corp., 3Com Corp., ITT Corp., Reader's Digest and Knight-Ridder. He has more than 25 years of information technology experience. Kanoe Margol has been promoted to vice president of finance from interim vice president of finance and assistant treasurer. She will oversee the QHS investment portfolio and borrowings, the system-wide budget process and cash management. She has served Queen's since 1991 and has also previously served at KPMG Peat Marwick.
---
BUSINESS PULSE