---
FAST FACTS HAWAII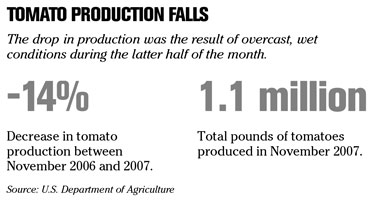 ---
Pacific Wings shut out of Taos
TAOS, N.M. » The Federal Aviation Administration says the Taos airport lacks certification for airplanes having more than nine seats but fewer than 31 -- and the head of New Mexico Airlines says that effectively eliminates commercial air service for the community.
The FAA ruled last month that Taos Regional Airport does not have certification to accommodate the Cessna Caravans flown by New Mexico Airlines, a subsidiary of Hawaii-based Pacific Wings.
New Mexico Airlines has flights to Albuquerque, Santa Fe, Carlsbad and Hobbs, and planned to add Taos to an expanded list of destinations including Ruidoso, Alamogordo and Midland-Odessa in Texas.
Greg Kahlstorf, CEO of New Mexico Airlines, said his airline has asked the FAA to reconsider its decision.
Brief case
BOND WOES.
Ambac Financial Group Inc. swung to a deep fourth-quarter loss after taking a $5.21 billion write-down, and is reviewing ways to raise capital, the troubled bond insurer said.
PRESCRIPTION PROFIT. Insurer UnitedHealth Group Inc. said fourth-quarter earnings climbed 3 percent, as growth in prescription services and Medicaid plans offset smaller profits in health coverage.
OVERSEAS HELP. Health care products maker Johnson & Johnson boosted fourth-quarter profit nearly 10 percent as revenues jumped by double digits despite sales drops for two key product lines. Most growth came overseas.
New hires / Promotions
» Outrigger Hotels & Resorts has promoted
Jerry Dolak
to director of security and safety from safety and emergency planning specialist. He replaces Warren Ferreira, who retired after serving the company for 17 years. Dolak will be responsible for security-related functions including oversight of security contractor Wackenhut, establishment, maintenance and enforcement of security regulations and procedures, and providing support and guidance on safety-related initiatives in cooperation with the company's risk management department. He has served the company's safety and security team since 1988 and has also served in the U.S. Navy for four years.
» Reyn Spooner has announced the following appointments: Michael Brosnahan has been named chief executive officer. He has more than 20 years of executive experience with branded apparel companies including Nike, Speedo and Puma. Tim McCullough will be named chief design officer and be a director of the board. Current chief operating officer Kirk Hubbard will continue his position and also oversee the company's retail stores.
» Island Insurance Company has named Keane Muranaka as assistant vice president and claims supervisor-field unit. He will be responsible for managing the unit's activities and improving existing claims handling services. He previously served as claims manager for National Interstate Insurance Company and has also served positions with the Hawaii Hurricane Relief Fund and Pacific Insurance Company. He has 20 years experience in the claims industry.
» Kuakini Health System has named Aldine Brown as laboratory manager. She will oversee the clinical laboratory where more than 500,00 tests are preformed each year to help diagnose patients' conditions. She has more than 25 years of medical technology experience at Kuakini and is a past president of the Clinical Laboratory Management Association's Aloha chapter.
» Coldwell Banker Pacific Properties has named vice president Sandra Sakuma as area office leader for the company's windward office. She will be responsible for the necessary coaching, training and support for more than 100 sales associates and staff at the office. She has more than 25 years real estate experience and has also previously served as a court appointed commissioner for the State of Hawaii.
» Sennet Capital has named Larry Gilbert as managing director. He previously served at Alston Hunt Floyd & Ing, ChoicePoint in Atlanta. He has also served as president and CEO of Identico Systems and senior positions at CyberCash . He is a former president of the Hawaii State Bar Association and currently serves on the board of directors and executive committee of Enterprise Honolulu.
---
BUSINESS PULSE