LIVING TREASURES OF HAWAII
Beamer, Burrows, Cox, Kodama, Tanaka honored
Five Hawaii residents have been named Living Treasures of Hawaii for their contributions to preserve and perpetuate the traditions and teachings of island cultures.
The honorees were nominated by local organizations for the program sponsored by Honpa Hongwanji Mission of Hawaii. It has recognized more than 100 outstanding individuals in the past 32 years.
A Feb. 8 banquet at the Sheraton-Waikiki Hotel will celebrate their accomplishments. Tickets are $70. For information call 522-9200.
Edwin "Mahi" Beamer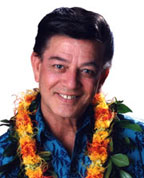 Beamer, 79, has entertained as a composer, pianist, singer and dancer for more than 60 years. He translated the Hawaiian compositions of his grandmother Helen Desha Beamer and introduced them to the world in albums produced in the 1960s. He was inducted into the Hawaiian Music Hall of Fame in 2006 and received the David Malo Award for distinguished Hawaiians in 1993.
Charles Burrows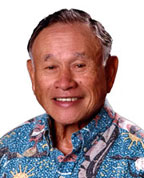 Burrows, 74, a science teacher at Kamehameha Schools for 35 years, has had a major role in fostering conservation of island natural resources and preservation of Hawaiian cultural sites. He was a leader in restoration efforts for Kawainui Marsh, the Ulupo Heiau historic site and the Na Pohaku o Hauwahine state park. He is the author of "Hawaiian Conservation Values and Practices." He was given the 2007 Historic Hawai'i Foundation Preservation Award and the 2001 Ka Po'okela O Kuhio Award from the Association of Hawaiian Civic Clubs.
The Rev. Sam Cox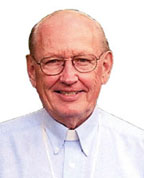 The Rev. Cox, 74, is a leader in efforts for interfaith understanding and cooperation in the islands. He established the Open Table, an informal gathering for interfaith dialogue which has become part of the Hawaii branch of the national Interfaith Alliance. An ordained United Methodist Church minister, he is former executive director of Hale Kipa and Moiliili Community Center. He helped organize the Kokua Council for Senior Citizens and founded the Hawaii Youth Services Network, a coalition of 40 agencies. He was named 1999 Hawaii Social Worker of the Year and was given a Lifetime Achievement Award from the National Network for Children.
Benjamin Kodama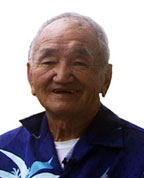 Kodama, 82, has spent his lifetime growing and breeding orchids and promoting the orchid industry. He has registered more than 500 hybrid varieties of the blossom, including the only Hawaii-bred variety to win a Best in Show award at the World Orchid Conference. He developed a branding method that identifies orchids bred in Hawaii. He conducts orchid growing workshops and advises new growers and continues to judge orchid shows. The American Orchid Society has presented him with several awards, including the 2007 Gold Medal of Achievement
Elsie Tanaka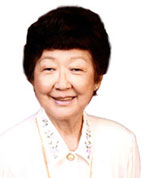 Tanaka, 75, has had a 40-year career in the Japanese art of flower arranging. She practices the art of "ikenobo," a classical form that preceded the better-known "ikebana" school. She has taught for 20 years at Moiliili Community Center and has lectured in several settings. She holds a "sokatoku" rank as a professor of ikebana, the highest rank attainable. She has attended the Ikenobo School in Japan 12 times, bringing students on study tours.
Her work has been commissioned for the Japanese Consulate General, Washington Place, Bishop Museum and at Honolulu Hale for the 100th anniversary of the city and county of Honolulu.