---
FAST FACTS HAWAII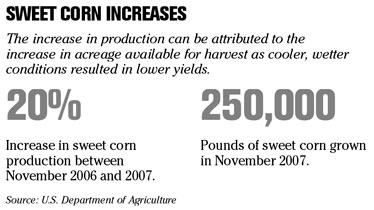 ---
Aloha Air sets new fare structure
Aloha Airlines has increased interisland fares by $10 on flights of more than 150 nautical miles to offset skyrocketing fuel costs, the airline announced yesterday.
The cost of aviation fuel has tripled from about 90 cents to $3 since 2003. The company said fuel costs is its largest expense.
"Car owners can appreciate the impact that a tripling of gas prices would have on commuting costs, and they know it takes a lot more gas to drive 200 miles than 100 miles," said Thom Nulty, Aloha's senior vice president for marketing and sales. "While some of our flights are twice the distance of others, we're doing our best to keep fares affordable for all."
Under the new pricing structure, the lowest one-way fare between city pairs of less than 150 nautical miles, including Honolulu-Kauai and Honolulu-Maui, is $49, excluding taxes and fees.
On flights that exceed 150 nautical miles, including Honolulu-Hilo and Honolulu-Kona, the lowest one-way fares start at $59, excluding taxes and fees.
Other interisland fares vary depending on market demand, particularly for flights during peak travel days and times.
Isle contractor wins $67.7M pact
Honolulu-based
Watts Constructors LLC
won a $67.7 million contract for the construction of trainee barracks at Fort Leonard Wood, Mo.
Bids were solicited in May for the project and construction is expected to be completed by August 2009, the company said yesterday. It is the company's first award under the $500 million U.S. Corps of Engineers contract.
In 2006, Watts merged with Des Moines, Iowa-based Weitz Co. to better fulfill U.S. government contracts. The company relocated its corporate office from California to Honolulu in June.
Foodland Farms opening today
The
Sullivan Family of Cos.
is holding a grand opening for its first gourmet market -- Foodland Farms -- from 5 to 8 tonight on the Big Island.
That brings the company's total number of stores to 30, including Foodland and Sack N Save.
Foodland Farms, measuring 10,000 square feet, opened its doors at the Shops at Mauna Lani a few days before Christmas, offering a wide selection of island-grown, specialty, gourmet, natural, organic and traditional favorites from Hawaii.
It will offer a bakery, deli, meat, seafood, and produce departments, as well as a coffee bar featuring Foodland Farms' signature blend of Kona espresso roast coffee.
Hawaii's island produce as well as other local products are to be featured throughout the store, in addition to an olive bar, made-to-order salad bar, ready-to-go hot entrees, sandwich bar featuring Boar's Head meats, and an in-house sushi chef.
Some local highlights include Hamakua Springs tomatoes and mushrooms, Big Island avocados, Rainbow papayas, Keeau bananas, Kaena wines, and Berger Kamaaina Farms watercress from Mountain View.
Wines will come from the "Volcano" winery, as well as Kaena wines by a Hawaii-born winemaker.
Foodland said it would also offer a selection of organic, biodynamic, green and solar-powered wines.
The grand opening this evening benefits the Big Island's Hawaii Preparatory Academy.
BBB accepting award nominations
Hawaii's Better Business Bureau is accepting nominations for its annual Torch Awards, which recognize businesses, public charities and individuals for fair and ethical practices.
Categories are marketplace excellence and advancing marketplace trust, each awarded to one business and one public charity, and consumer leadership, awarded to an individual who has advanced marketplace trust. The awards are open to state residents, businesses and nonprofit public charities in good standing with the state BBB.
Nomination forms are available at www.hawaii.bbb.org and must be submitted by Feb. 15 at 4 p.m. Finalists will be announced in late March and winners will be awarded at the BBB Torch Award luncheon on April 17.
New hires / Promotions
» The Clarence T.C. Ching Foundation has named
R. Stevens Gilley
as executive director. He will be responsible for executing policy formulated by the foundation's board of directors, which include program management and development, grant review and evaluation, communications and constituent relationship management, administrative and finance, and coordination of investment advisors and money managers. He currently serves as a director of both the Coast Guard Foundations and on the Oregon State University Business School advisory board and has more than 50 years experience in the real estate and hotel management industries.
» Coldwell Banker Pacific Properties has announced the following new appointments: Scott Wong has been named as assistant area office leader for the Waikiki office. He will be responsible for mentoring and motivating more than 60 sales associates at the office. He previously served as business agent for the International Alliance of Theatrical Stage Employees' Local 665 and has also served in the U.S. Marine Corps. Chris Nemoto as a previews team member. He is a realtor associate from the King St. office. The previews team is comprised of sales associates who qualify for working towards the previews specialist designation, which recognizes associates for their experience in luxury properties.
» Hongwanji Mission School has named Carol H. Riley as the head of school effective July 2008. She currently teaches courses in education and supervises student teachers at the University of Phoenix, Hawaii and currently serves as president of Pi Lambda Theta-Hawaii chapter. She has an extensive career in both lower and higher education, which include special education and serving as assistant principal, principal, curriculum director, assistant superintendent and superintendent for the Buena Park School District.
» Goodsill Anderson Quinn & Stifel has announced the following new partners to the firm: Robert K. Fricke practices in the areas of civil and criminal litigation. He previously served as a judge advocate for the U.S. Marine Corps, retiring as a lieutenant colonel after 20 years of service. Regan M. Iwao practices in the area of civil litigation. He currently serves as a volunteer attorney for the Volunteer Legal Services Hawaii.


---
BUSINESS PULSE