| | |
| --- | --- |
| | Newswatch |
---
LAVA RENEWS ADVANCE
ON COMMUNITY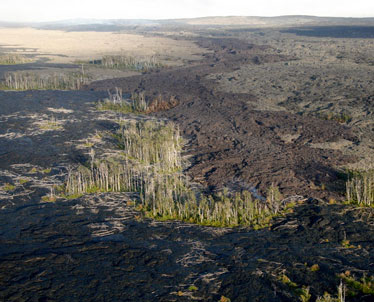 Chong takes DUI convict's post
Windward state Rep. Pono Chong has been named vice speaker of the state House of Representatives, succeeding Rep. Jon Riki Karamatsu, who resigned the leadership post last month following a drunken driving conviction.
Chong (D, Maunawili-Kaneohe) is completing his second term in office. He defeated incumbent Republican David Pendleton in 2004 and won re-election in 2006.
"Rep. Chong has been a strong addition to the Legislature since being elected in 2004," House Speaker Calvin Say said in a news release. "He also represents a new generation of lawmakers who brings a fresh perspective to legislative issues, and I believe he will make a positive contribution to the House leadership."
Karamatsu will take over Chong's assignment as vice chairman of the Committee on Water, Land, Ocean Resources and Hawaiian Affairs. He will replace Chong as a member of the Finance and Energy and Environmental Protection committees.
Rep. Karen Awana, who switched parties to join the Democrats last month, has been named vice chairwoman of the International Affairs Committee.
Hospital will offer heart surgery
WAILUKU » Maui Memorial Medical Center plans to expand its services to include angioplasty and open-heart surgery by the end of this year.
The expanded service is part of the financial restructuring of the hospital and follows a state go-ahead to proceed with the development of a $100 million tower specializing in heart, brain and vascular procedures.
Wesley Lo, regional chief executive officer for Maui Memorial, said the angioplasty and open-heart surgery will be relocated in the new tower once it is built. Groundbreaking is expected to take place in 18 to 24 months.
Lo said the medical center is looking for an open-heart surgeon.
He said the population of Maui County has reached a critical mass that enables the hospital to perform 200 open-heart surgeries a year -- the number necessary to support such a service.
Lo said the number of angioplasty procedures exceeds 200.
Lingle skips cruise ship dinner
Gov. Linda Lingle did not attend a reception last night for a cruise line that erroneously advertised her as the host of the two-hour private event at Washington Place.
"I know for a fact that the governor is not going to be there," Lenny Klompus, Lingle's senior adviser for communications, said before yesterday's 5:30 p.m. event.
Regent Seven Seas Cruises, in a Nov. 26 announcement on its Web site, offered guests on its 115-day world tour -- priced from $100,665 to $358,865 per person -- a "rare treat" in Honolulu with a private event featuring Lingle at her ceremonial residence.
The cruise line, based in Fort Lauderdale, Fla., retracted its original release -- which quoted its director of land programs, Darius Mehta -- because of unspecified "inaccuracies."
Glenn Shigeta, director of Washington Place, said he believed a public relations firm hired by the cruise line was at fault.
Shigeta said the governor is typically invited to private events as a courtesy. However, she does not usually accept the offers, he said.
4 vie for vice chancellor position
Finalists for the job of vice chancellor for academic affairs at the University of Hawaii at Manoa include a UH-Manoa assistant vice chancellor, two people from the University of California and one from Stony Brook University in New York.
All four will be on campus between Jan. 22 and Feb. 1.
Linda Johnsrud, UH system vice president for academic planning and policy, has been filling in as interim vice chancellor since former Vice Chancellor Neal Smastrek left last spring for the University of Nevada-Las Vegas.
The candidates are:
» Susan Bryant, professor of development and cell biology and vice chancellor for research at the University of California-Irvine.
» Jim Staros, biology professor and dean of the College of Arts and Sciences, State University of New York, Stony Brook.
» Peter Quigley, assistant vice chancellor for academic affairs, UH-Manoa.
» Diane Ullman, associate dean for undergraduate academic programs, College of Agricultural and Environmental Sciences, and a professor of entomology at UC-Davis.
| | |
| --- | --- |
| | Police, Fire, Courts |
---
NEIGHBOR ISLANDS
House fire does $110,000 damage
Big Island firefighters extinguished a fire that destroyed a two-story home in Pahoa on Saturday afternoon.
When firefighters responded shortly after 4 p.m. at a home on Pukalani Drive in the Ainaloa subdivision, the wooden home was engulfed in flames. The fire, which caused $110,000 in damage, was extinguished at 5:15 p.m.
The American Red Cross provided shelter, food and clothing for the single resident.
HONOLULU
Ex-school coach charged with rape
Police charged former high school sports coach Darin Hideki Yoshinaka on Saturday in the alleged sexual assault of a 13-year-old girl over a two-month period.
Yoshinaka, 28, of Makiki, was charged with two counts of rape and five counts of third- degree sex assault. A 13-year-old girl had told her mother Yoshinaka sexually assaulted her starting Nov. 3. He turned himself in Saturday and was released yesterday morning on a total of $50,000 bond.
Yoshinaka was an assistant volleyball coach for the girls varsity team at Maryknoll School for the 2007 season from August to mid-October. According to a school spokesman, he has not been under contract with the school since the season's end.
Woman allegedly assaults officer
A 42-year-old woman was arrested for allegedly trespassing and punching an arresting officer in the face as she tried to escape yesterday morning.
Before 12:15 a.m., police officers went to 2628 Waiwai Loop near the airport because the woman allegedly refused to leave a commercial establishment, police said.
While police escorted her to the car, she allegedly broke away and punched an officer in the face. The woman, with no local address, was arrested on suspicion of second-degree trespassing and assaulting a law enforcement officer.
NORTH SHORE
Man is rescued after losing kayak
A fire helicopter rescued one man yesterday who lost his kayak in the ocean near the North Shore.
At about noon the man was with two other kayakers, paddling near Malaekahana State Recreational Area, when all three became separated, said Honolulu Fire Department Capt. Frank Johnson.
Conditions were rough in the area, he said.
One man paddled back to shore, and another made it to Goat Island while the third was airlifted back to land by a fire helicopter. He was not injured.
The man on Goat Island later rowed himself back to shore.
It was not clear whether the rescued paddler recovered his kayak.