---
FAST FACTS HAWAII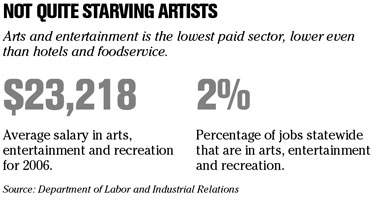 ---
Barnwell receives land payment
Kaupulehu Developments,
Barnwell Industries Inc.
's 77.6 percent-owned land development partnership, said yesterday it has received the seventh of 10 option payments related to development rights within Hualalai Resort at Kaupulehu, in the North Kona district. The payment of $729,000 was due Dec. 31, with the remaining payments due each Dec. 31 through 2010.
The Honolulu-based company, which conducts oil and natural gas operations in Alberta, Canada, also announced the promotion of Joseph R. Downs III to chief information officer; Traciann K. Watanabe to assistant vice president, assistant controller; Sheryl A. L. Villanueva to assistant vice president, assistant controller; and Heidi M. Uratsuka to assistant vice president.
Brief case
BEARING DOWN.
Bear Stearns Chief Executive James Cayne is resigning under pressure from shareholders upset over the firm's losses amid a slew of problems sparked by the collapse of mortgage markets, the Wall Street Journal reported yesterday. He was expected to be replaced by Bear Stearns President Alan Schwartz.
GETTING STALE. Krispy Kreme Doughnuts Inc. CEO Daryl Brewster has resigned amid a sputtering turnaround effort. Brewster was named CEO in March 2006 to help lead Krispy Kreme through a turnaround, but the company has continued to struggle. The board elected James Morgan to replace him.
---
BUSINESS PULSE