---
FAST FACTS HAWAII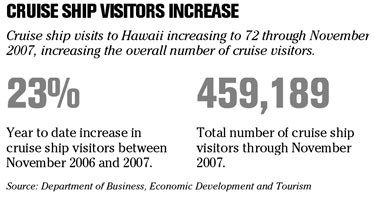 ---
Brief case
NEW DRUG.
Drugmaker Merck & Co. is exclusively licensing an experimental drug for schizophrenia and other disorders from drug developer Addex Pharmaceuticals, in a deal that eventually could bring the small Swiss company up to $702 million.
LANDMARK OFFERING. Landmark Communications Inc., a family-owned business that started with a local newspaper more than 100 years ago and grew to be best known as the owner of cable TV's The Weather Channel, is looking into selling its assets. The company has retained investment banks JPMorgan and Lehman Brothers to help it look into possible sale scenarios.
LEAVING STATE STREET. State Street Corp., the world's largest money manager for institutions, ousted the head of its investment unit after setting aside $618 million to cover legal claims that it made inappropriate bets on subprime mortgages. CEO William Hunt was replaced on an interim basis by James Phalen.
---
BUSINESS PULSE