---
FAST FACTS HAWAII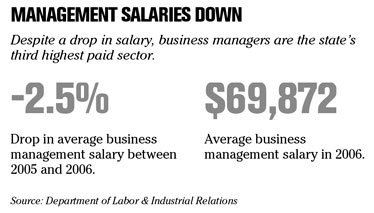 ---
HAWAII
Office gear up for auction
Auctioneer Joe Teipel is selling off some high-end office furniture, computers, and fitness equipment tomorrow, prompted by a business relocation as well a closure.
Mid-Pacific Mortgage is moving from the former Gold Bond building at 677 Ala Moana to Hawaii Kai, and selling office furniture, filing cabinets and office equipment. Slender You, a fitness salon in Kaimuki, is closing up shop and putting the business up for sale.
Sales begin early in the morning at 9 a.m. for MId-Pacific Mortgage's furniture in Suite 901 of the former Gold Bond building, though absent bids are also welcome via phone, fax or e-mail. Sales for Slender You will take place in the afternoon at 3555 Harding Ave., Suite 2b, from 1 to 2 p.m. More details available at www.joeteipel.com.
NATION
Macy's to close 9 stores
CINCINNATI »
Macy's Inc.
will close nine stores that employ a total of about 900 people, the retailer said yesterday.
In Ohio, Macy's is closing stores in Akron, Canton and North Randall. It is closing a store in Indianapolis, in Oklahoma City and in Lake Charles, La. The remaining three stores are in Dallas, Houston and Riverdale, Utah.
Macy's has faced disappointing sales and resistance from shoppers in some markets where the Macy's name replaced local favorites it absorbed as part of its acquisition of May department stores.
The company has been undergoing realignment and this year opened 10 new stores and one furniture gallery. Macy's, which operates more than 850 department stores, said yesterday it expects to open five more in 2008 and an additional six to eight new locations are planned for 2009.
Netscape support ends Feb. 1
NEW YORK » Netscape Navigator, the world's first commercial Web browser and the launch pad of the Internet boom, will be pulled off life support Feb. 1 after a 13-year run.
Its current caretaker, Time Warner Inc.'s AOL unit, decided to kill further development and technical support to focus on growing the company as an advertising business. Netscape's usage dwindled with Microsoft Corp.'s entry into the browser business, and Netscape all but faded away following the birth of its open-source cousin, Firefox.
A separate Netscape Web portal, which has had several incarnations in recent years, will continue to operate.
Kodak, Matsushita settle suit
NEW YORK »
Eastman Kodak Co.
, the world's largest photography company, and Panasonic parent
Matsushita Electric Industrial Co.
settled a fight over digital-camera technology by agreeing to share their patented inventions.
Matsushita, the world's biggest maker of consumer electronics, and Kodak entered into a so-called patent cross- licensing accord, Kodak said today in a regulatory filing. Kodak will drop a lawsuit it filed in July in federal court in Tyler, Texas, that claimed Matsushita violated four U.S. patents.
Kodak said no money changed hands under the settlement, though Matsushita and its Panasonic unit and Victor Co., and JVC Americas Corp. affiliates will pay unspecified future royalties. Matsushita, based in Osaka, Japan, owns all of Panasonic and a stake in Victor, which makes the JVC brand.
---
BUSINESS PULSE