---
KEIKI KALIKIMAKA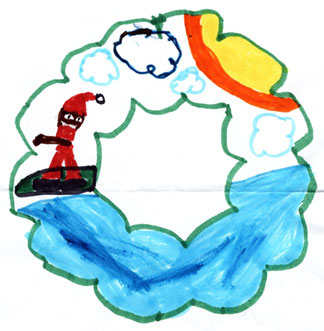 ---
DO IT
Donating blood earns free ice cream
Talk about a sweet deal.
Donate a pint of blood at the following locations from tomorrow through Monday and New Year's Eve, and you'll get a coupon for a pint of Baskin-Robbins ice cream. Call the Blood Bank of Hawaii at 845-9966 to make an appointment, or visit www.bbh.org.
Tomorrow: 7 a.m. to 1 p.m., Ben Parker Elementary; 8 a.m. to 1 p.m., HPD Kapolei
Sunday: 7 a.m. to 1 p.m., Ewa Beach Shopping Center; 9 a.m. to 3 p.m., God's Country Waimanalo Hawaiian Homes Association
Monday: 8 a.m. to 2 p.m., Maui Economic Opportunity Center; 7 a.m. to 1:30 p.m., Kapiolani Medical Center for Women & Children
Dec. 31: 10 a.m. to 3 p.m., Kaiser Moanalua; 7:30 a.m. to 12:30 p.m., Kahala Mall; 7:30 a.m. to 1 p.m., Waikele Center
Donors must be at least 18, be in good health, weigh at least 110 pounds and bring a valid photo ID.