---
FAST FACTS HAWAII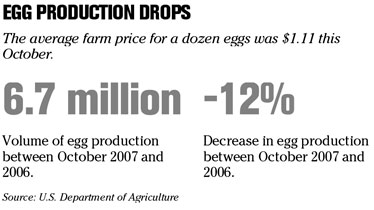 ---
Accountants donate $150K to UH
A current and a former partner in the accounting firm
Ernst & Young LLP
have teamed up to donate $150,000 to the UH Manoa Shidler College of Business, for a scholarship that will be matched under a program set up last year.
Terri Fujii's and Lawrence Rodriguez's gift will be doubled to $300,000 after matching by real estate investor Jay Shidler's own gift fund. The Fujii and Rodriguez Endowed Scholarship Fund will focus on students at the UH School of Accountancy.
Rodriguez was managing partner of Ernst & Young's Honolulu office when he retired earlier this year. Fujii is currently a partner at the office.
"As a graduate of the School of Accountancy, I received an excellent education which was pivotal to my success in business," said Fujii. "This is my way of providing similar opportunities for future students."
HMSA wins industry honor
Hawaii Medical Service Association has received an Editor's Choice Award from an industry journal for the insurer's Initiative for Innovation and Quality program.
The award, from the magazine Health Data Management, was presented at the third annual World Healthcare Innovation and Technology Congress in Washington, D.C.
The HMSA program, called HI-IQ, is an effort to transform health care in Hawaii by funding innovative advancements in hospitals and providing assistance in acquiring electronic medical record systems for physicians. HMSA is providing $50 million for this effort -- the most in the insurer's history.
Brief case
BLACKBERRY SWEET.
Research In Motion Ltd. said third-quarter profit doubled amid consumer demand for the BlackBerry PDA. Sales of devices with map functions and music players helped propel net income to $370.5 million as it gained 1.65 million subscribers.
FEDEX WARY. Package courier FedEx Corp. reported today its second-quarter profit fell 6 percent from a year ago, largely due to high fuel costs, lower demand for freight shipments and an overall sluggish U.S. economy. It also forecast profit for the current quarter that was below Wall Street estimates.
.


---
BUSINESS PULSE