---
FAST FACTS HAWAII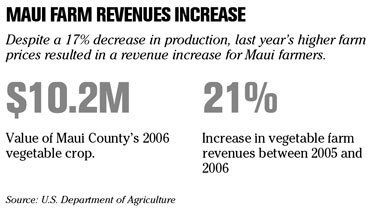 ---
HAWAII
Hawaiian Telcom expands broadband
Hawaiian Telcom
has expanded its high-speed Internet service on Oahu, Maui, Molokai and the Big Island. Internet service is now available in the following areas:
» Aiea, Pearl City, Kaneohe and Kailua on Oahu
» Kahului and Wailuku on Maui
» Kaunakakai on Molokai
» Laupahoehoe on the Big Island
Since August, Hawaiian Telcom has offered faster Internet service after investing more than $100 million over the past two years to upgrade systems and its network. Meanwhile, the company is testing a new video-on-demand service through VUDU, a California-based startup offering about 5,000 movies and TV shows over a broadband connection.
Jr. Achievement fetes biz leaders
Junior Achievement of Hawaii Inc.
is inducting four business leaders into its Hall of Fame for their contributions to free enterprise. The organization will recognize the following recipients in an induction ceremony on March 7 at the Royal Hawaiian Hotel:
» Jon de Mello of Mountain Apple Co.
» Joseph Ferraro of Ferraro Choi and Associates Ltd.
» Peter Kim of Yummy Restaurant Group
» Richard Ha of Hamakua Springs Country Farms
The honorees were selected by a committee comprised of the Hawaii Business Roundtable, Chamber of Commerce of Hawaii, Small Business Hawaii and Hawaii Council on Economic Education. Since 1990, the organization has inducted a total of 64 business leaders.
Chaminade lauds business plans
Re-use Hawaii
has won Chaminade University's Hogan Entrepreneurial Program nonprofit business plan competition sponsored by
American Savings Bank.
The company won $15,000 for its plan of re-using and recycling building materials.
Second place, for $10,000, went to Papakolea Community Development Corp.'s Cultural Bridge Experience Program to provide opportunities for cultural exchange between Japanese visitors and Native Hawaiians.
Hina Mauka, with a plan to build a facility for nonviolent substance-abuse offenders, won third place and $5,000. Hope, Help and Healing Kauai, which plans to expand its long-term transitional home for women recovering from substance abuse and trauma, was awarded 120 hours of free marketing and communications services by Loomis-ISC.
NATION
BP drains refinery blast fund
BP Plc
, Europe's second-largest oil company, said it spent all of its $1.6 billion fund for paying claims over a Texas refinery explosion and faces unknown costs of remaining explosion claims. The company increased the size of the fund twice after starting with $700 million, as more claims were filed and settled.
BP is in trial in Galveston, Texas, on lawsuits by eight men injured in the 2005 accident, which killed 15 people and injured hundreds. It faces 1,200 more claims. "BP has paid more than $1.6 billion to date to settle death and injury claims," spokesman Neil Chapman said in an e-mail response to questions. "The cost to resolve additional claims will be determined as and when additional claims are resolved."
---
BUSINESS PULSE