---
KEIKI KALIKIMAKA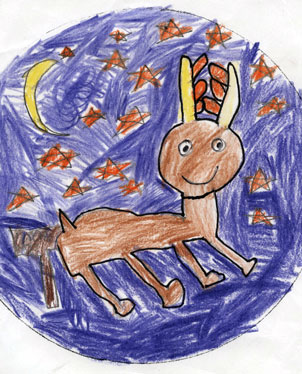 ---
Group seeks help in mentoring kids
Big Brothers Big Sisters of Honolulu is looking for adult mentors willing to "give the gift of friendship" to local children who are missing the influence of a mother or father during the holiday season.
The organization is also asking for references for families with children who could benefit from its programs.
Big Brothers Big Sisters pairs adult volunteers, called "Bigs," with children, called "Littles," who are generally from single-parent households.
To volunteer, call Rodney Hee, 521-3811, ext. 228, or e-mail rhee@bigshonolulu.org. The organization will visit companies and groups to make presentations on the program and its volunteer opportunities.
Island calendar ecologically sound
"The Heart of Hawaii," a 2008 calendar, is being sold to benefit the Aloha Street Nature Project and its local conservation efforts.
The calendar features scenes of Hawaii by photographer Susan Benay, bound with 100-percent recycled paper and ecologically friendly glue. It sells for $25 at Shirokiya in Ala Moana Center.
Call 593-9463 or e-mail info@aloha-street.com.
Korean group to hold banquet
The Korean American Foundation Hawaii pays tribute to four key contributors to Hawaii's Korean community at "Light of the Orient," a banquet on Jan. 13.
To be honored are Dr. Kwan Jay Cho, former president of the National Unification Advisory Council Hawaii Chapter; Patricia Hamamoto, superintendent of the state Department of Education; Kathryn Whang Inouye, chief operating officer of the Kobayashi Group; and Chief Justice Ronald Moon of the state Supreme Court.
The event, from 5:30 to 9 p.m. at the Sheraton Waikiki Hotel, will include dinner and entertainment.
Tickets are $75, with table sponsorships at $1,500 to $10,000. Proceeds benefit the foundation's community grant and scholarship programs. Call 275-3010 or e-mail kaf@brightlightmarketing.com.
CRIB NOTES
Isles flavor holiday show
On one hand, we have "Mele Kalikimaka" by Bing Crosby and "Numbah One Day of Christmas" by Ed Kenney and the Honolulu Boy Choir. On the other, there's "The Little Drummer Boy" by the Brothers Cazimero.
The sacred and the silly in island holiday music will be featured for the next two Sundays in "Christmas in Hawai'i," on Hawaii Public Radio, KIPO 89.3 FM.
The show covers 145 years of holiday favorites, airing in two parts at 3 p.m. each Sunday. It can also be heard online at www.hawaiipublicradio.org.
Keith and Carmen Haugen have produced the show as part of their weekly "Music of Hawai'i" broadcasts.
CRIB NOTES
Winning wreath awarded
Valerie Fernandez's labor-intensive wreath, "Tribute to Royalty," has been named overall best in show in the city's 22nd Annual Holiday Wreath Contest.
Fernandez earned the Mayor's Holly Award and $200 cash for her wreath, which comprises 5,000 pieces of individually cut and folded ribbon, arranged to represent a Hawaiian feather cloak.
Eighty-three individuals and groups entered wreaths.
All the entries are on display at Honolulu Hale as part of the Honolulu City Lights display, through Jan. 1.