---
FAST FACTS HAWAII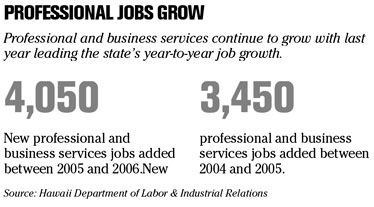 ---
Hawaiian to fly UH football team
Hawaiian Airlines
will be flying the charter for the University of Hawaii football team to New Orleans for the Jan. 1 Sugar Bowl.
The Warriors, who flew charter flights on Aloha Airlines during the regular season, will depart Honolulu at 5:15 p.m. on Christmas Day and arrive in New Orleans at 5:10 a.m. on Wednesday. The return flight will depart New Orleans a week later at 11 a.m. on Jan. 2 and arrive in Honolulu that same day at 3:35 p.m.
In addition, Hawaiian is operating two special nonstop flights for Warrior fans as part of a package with Panda Travel that includes airfare, three nights in a five-star hotel, ground transfers, and a game ticket to the Sugar Bowl. The flights depart Honolulu on Dec. 29 and 30, and return Jan. 2 and 3, respectively. To check on availability, call Panda Travel at 738-3570 or 734-1961.
---
BUSINESS PULSE