---
FAST FACTS HAWAII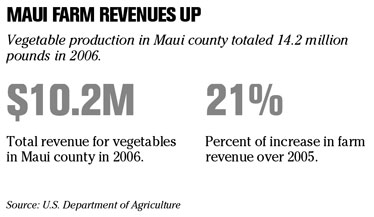 ---
NATION
Sugar growers win Splenda ruling
LOS ANGELES »
Johnson & Johnson
's McNeil Nutritionals unit lost round in a lawsuit brought by sugar producers who claim that the company's advertisements for its artificial sweetener Splenda are misleading.
U.S. District Judge Dale Fischer rejected the company's argument that the case shouldn't go to trial because the sugar producers waited too long before filing their complaint. Fischer also rejected the request to preclude the plaintiffs from seeking disgorgement of its profits from Splenda sales.
Splenda is the best-selling artificial sweetener in the country with 60 percent of the market. Sugar producers accuse the company of false advertising by using the slogan "made from sugar so it tastes like sugar" in its marketing campaigns.
No tax break for currency notes
WASHINGTON » The U.S. Treasury Department said a financial product linked to currency exchange rates sold by
Barclays PLC
doesn't qualify for tax savings advertised by the company as a central feature.
The department, in a notice issued today, said so-called exchange-traded notes that are linked to currencies are debt for tax-related purposes, the interest on which is taxable to investors. Barclays, one of the leading sellers of the derivatives, says owners won't owe tax on the notes' distributions.
The government notice solicits comment on the issue, beginning a broader inquiry into the tax treatment of exchange- traded notes more generally. The products purport to offer tax- efficient ways to give access to a wide variety of commodities and assets ranging from oil to foreign stock indexes at a fraction of a cost of making direct investments.
WORLD
Kia opens 2nd Chinese factory
SEOUL »
Kia Motors Corp.
, South Korea's second-largest carmaker, opened a second factory at its venture in China today as the company tries to reverse a sales slump in the world's fastest-growing major car market.
The factory, which can make 300,000 vehicles annually, boosts Kia's total capacity in China to 430,000 units. Kia aims to raise its share of China's car market to 8.3 percent by 2010 from the current 1.6 percent.
Kia has lost customers to General Motors Corp., which is investing $1 billion annually in China, and Toyota Motor Corp., which started construction of a new factory in June. Seoul-based Kia's sales of locally made cars in China fell 14.6 percent in the first 10 months, compared with a 24 percent jump in the country's total passenger car sales.
Mitsubishi takes over KFC in Japan
TOKYO » Japanese trading house
Mitsubishi Corp.
successfully completed a friendly takeover of
Kentucky Fried Chicken Japan Ltd.
, which owns more than 1,500 KFC and Pizza Hut restaurants around the country.
The trading company will hold nearly 65 percent of KFC Japan's voting shares as a result of the $133 million transaction. Mitsubishi said it plans to make the restaurant operator one of its subsidiaries.
Profit growth at KFC Japan has been sluggish because of intense competition in the country's fast food market, rising material prices and hefty investments in systems operations.
---
BUSINESS PULSE