---
KEIKI KALIKIMAKA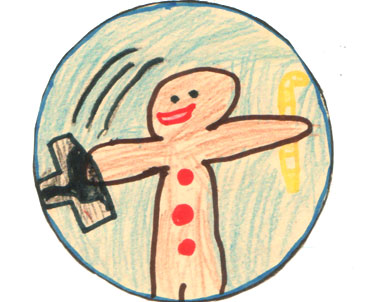 ---
STYLE FILE
Black Christmas
Black is the color of Christmas 2007, whether it's in your home or on your body, and there's no need to stop with the little black dress. According to a recent survey in Modern Jeweler magazine, black diamonds are at the top of womens' holiday wish lists.
Valerie Moore, of Jungle Gems, has been carrying black diamond jewelry for about three years at its Haleiwa boutique, and said, "We've started selling more and more black diamond jewelry in the past year."
Jungle Gems recently opened at 12 S. King St. in downtown Honolulu, and said shoppers like the sparkle of the faceted carbonado stones, a natural polycrystalline diamond found in alluvial deposits in the Central African Republic and Brazil. Its natural color is black or dark gray, and it is more porous than other diamonds.
Prices at Jungle Gems range from $110 for a single faceted black diamond bead drop earring in sterling silver to $4,850 for a 40-carat faceted diamond bead necklace in 14K or 18K gold.
Call Jungle Gems downtown at 545-4202 or the North Shore Marketplace location at 637-6609.
Check out Roketo
The Offbeat Holiday Trunk Sale takes place at Illusions, 1372 S. King St. (corner of King and Keeaumoku), from 10 a.m. to 2 p.m. Saturday, featuring the T-shirt line Roketo.
Admission is free, and there will be prize drawings and music by DJ Popolo. Call 295-5433.
FE sale sparkles
Speaking of Fighting Eel, the FE headquarters is open every Friday through Christmas, from 10 a.m. to 5 p.m. for discounted holiday shopping, including the return of the bins of $10, $20 and $30 items from seasons past.
Christmas shoppers can also view a holiday collection of jewelry by Rona Marie tomorrow.
The cash-only event takes place at 47 N. Hotel St., second floor. Call 524-1472.
Butik anniversary
The Butik will celebrate its first anniversary from 5 to 8 p.m. Saturday with an evening of food, fashion, music and rize giveaways every half hour.
Highlighting the event will be a fashion show featuring Fighting Eel's Spring/Summer 2008 collection.
The event, with special guest host Yasmin Dar and DJ Chia, takes place at the boutique at 1067 Kapiolani Blvd., Suite A-3, in the Public Storage building at the corner of Kamakee Street.
Call for designers
Designers and boutiques are invited to participate in Ploanned Parenthood Hawaii's annual fundraiser on Jan. 25, 2008, at the Royal Hawaiian Hotel.
The theme of the event is "Haute Pink Party -- Choice is Fashionable," and will feature a fashion show, plus live and silent auctions.
Coordinators are looking for designers who can loan pink clothing items for the show or donations for the silent auction, as well as makeup artists and materials for stage design.
Items are needed by Jan. 5. Contact Valerie Joseph at valerie@valeriejoseph.com or 942-5258.