---
FAST FACTS HAWAII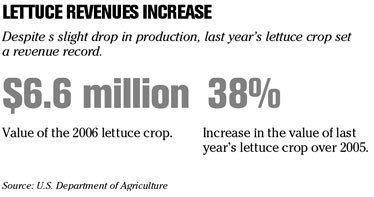 ---
New hires / Promotions
» Koko Marina Center has promoted
Suzie Setzler
to general manager from property manager. She replaces
Scott Hayashi
, who is now president of SKH Asset Advisors and serves as the center's independent asset manager for KM Holdings LLC. Setzler will oversee capital improvement projects, tenant and customer relations, day-to-day operations and manage the on-site management office, including security, maintenance, janitorial and marketing teams. Hayashi will serve as the liaison between owners and Sofos Realty and will be responsible for leasing terms, improvements, budgets and long range planning for the center.
» Mission Houses Museum has named Elizabeth Nosek as senior curator of collections and education. She will oversee the care of the museum's collection of 19th century artifacts, and developing public exhibitions and programs. She previously served as associate curator of education at Winterthur Museum & Country Estate in Delaware and curator of education/curator of collections and historical outreach at Lakewood's Heritage Center in Colorado.
Board of directors
» The Hawaii Hospitality Sales & Marketing Association has elected its new officers for the 2008 term:
Kainoa Daines
, president;
Margie Lehman
, first vice president;
Emmaly Parker
, second vice president;
Francine Lee-Kadota
, treasurer;
Alex Kirley
, secretary; and
Simone Perez
, past president. Also elected to the board of directors is
Miwa Ogletree
and
Courtney Watson
.
» The Hawaii Pacific University Board of Trustees has elected Eric K. Yeaman as a new trustee. He currently serves as financial vice president, treasurer and chief financial officer for Hawaiian Electric Industries and on the non-profit boards for Queen's Health Systems, Queen's Medical Center, Queen Emma Land Company, The Nature Conservancy of Hawaii, Hawaii Community Foundation, Enterprise Honolulu and the Asia-Pacific Center for Securities Foundation. He also serves on the boards of Bishop Holdings Corporation, Kamehameha Investment Corporation and Pauahi Management Corporation.
» Coldwell Banker Pacific Properties has elected B.J. Allen as 2008 president of the Hawaii Aloha Chapter of Certified Residential Specialists during the annual installation banquet at the Hale Koa Hotel. She is a Realtor at the King St. office and has more than 25 years of residential real estate experience.
Awards
» The U.S. Small Business Administration has named
Martin Tadlas
as SBA lending officer of the year for Oahu. He currently serves as business banking officer for American Savings Bank with 14 years experience in the banking industry.
» The American Academy of Pediatrics has awarded Kaiser Permanente Hawaii adolescent medicine specialist Dr. David Paperny with the Byron Oberst Award at the AAP National Conference & Exhibition in San Francisco. He is recognized for his role in the development of pediatric content for Kaiser's HealthConnect program and other achievements in computerized health screening and health education multimedia. The award recognizes a Fellow of the American Academy of Pediatrics for contributions to the field of clinical information technology.
---
BUSINESS PULSE