---
FAST FACTS HAWAII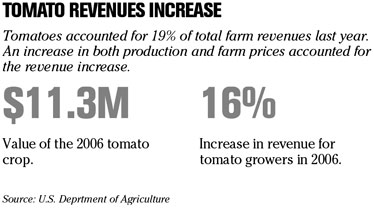 ---
Hawaiian tops on-time rankings
Hawaiian Airlines
maintained its dominance on the top of the nation's on-time rankings as it finished first in the category in October with 94.6 percent of its flights arriving on schedule. The carrier has now been No. 1 for 43 of the past 48 months since it began reporting data to the U.S. Department of Transportation in 2003.
Rival Aloha Airlines was second with 91.5 percent of its flights arriving within 15 minutes of their scheduled time.
Both carriers, whose flights include both interisland and trans-Pacific routes, far exceeded the national average of 78 percent.
Mesa Air Group, which operates interisland carrier go!, was 11th at 78.4 percent for its nationwide flights. Last month, the Phoenix-based carrier said that its go! flights in October had an on-time performance rate of 84.4 percent.
Mobi to launch Big Isle sales
Wireless provider Mobi PCS will start a soft launch of its unlimited wireless phone service on the Big Island tomorrow.
The soft launch, which covers Hilo, Kona and Waimea, is intended to refine the service before a full commercial launch, which is anticipated in the next three months, the company said yesterday.
Mobi is offering $40 unlimited local and long-distance wireless calling and text messaging for the first three months of service to help the launch. The company will also open a retail kiosk at Hilo's Prince Kuhio Plaza.
Service for residents of Maui and Kauai will be offered in the coming weeks as Mobi continues its statewide network expansion.
Mobi launched flat-rate cellular Oahu service in January 2006.
BRIEF CASE
Peak Shipping Costs
Commodity-shipping costs will rise to a record in 2008 before declining as the number of vessels outpaces demand, Baltic Exchange Ltd. Chairman Michael Drayton said.
Off the hook
AT&T Inc., the biggest U.S. phone company, plans to leave the pay-phone business after 129 years as more people use wireless handsets to make calls on the go. At their peak in 1998, there were 2.6 million pay phones; there were 1 million this year.
Wired ads
The Internet will overtake radio next year in its share of global advertising spending, forecaster ZenithOptimedia said. The Internet's share will rise to 9.4 percent in 2008 from 8.1 percent this year, while radio will slip to 7.9 percent from 8.2 percent.
Another Facebook deal
Facebook Inc. has raised $60 million from Hong Kong billionaire Li Ka-shing, adding to the list of financial heavyweights backing the online hangout's rapid growth. Li, 79, will receive a 0.4 percent stake in Palo Alto-based Facebook. Microsoft Corp. paid $240 million for a 1.6 percent stake in October.
---
BUSINESS PULSE