| | |
| --- | --- |
| | Newswatch |
---
Kapolei road project gets funds
Gov. Linda Lingle has released $3 million for the North-South Road project in Kapolei.
The money will be used to complete the unfinished portions of the road between Farrington Highway and Kapolei Parkway, bridge-crossing structures, intersection improvements, water and sewer lines, and drainage systems.
Lingle released $12.8 million for the project in July.
The state expects to open the road in late summer 2009.
CRATER IN THE CLEAR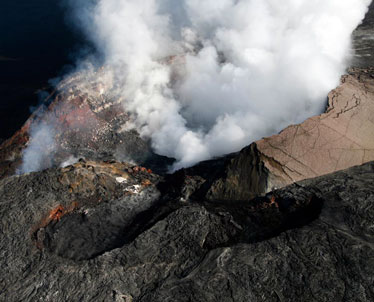 Recycling center to be relocated
The HI-5 beverage container redemption center at the Kaneohe Bay Shopping Center has been permanently closed, the state Department of Health announced.
The redemption center had operated behind the Safeway story at 46-047 Kamehameha Highway since January 2005, when the state's HI-5 program started, until late last month.
A recent Health Department list of redemption sites inadvertently included the location. The department is looking for another Windward location, spokeswoman Janice Okubo said.
Other redemption centers that serve the area include:
Kaneohe
» Reduce Reuse Recyclers (RRR), Windward Mall, Wednesdays 10 a.m.-4 p.m. and Sundays 8 a.m.-2 p.m.
» Reduce Reuse Recyclers (RRR), Foodland Supermarket, 45-480 Kaneohe Bay Drive, Fridays 10 a.m.-4 p.m.
Kailua
» Reynolds Recycling, Aikahi Park Shopping Center, 25 Kaneohe Bay Drive (Behind Safeway), Tuesdays-Saturdays 9 a.m.-5 p.m.
» Goodwill Industries, 629 Kailua Road, Suite D, Mondays-Saturdays 9 a.m.-7 p.m. and Sundays 9 a.m.-5 p.m.
More information about recycling sites statewide is available at www.hi5deposit.com or by calling 586-4226.
SYNCHRONIZED SWIMMERS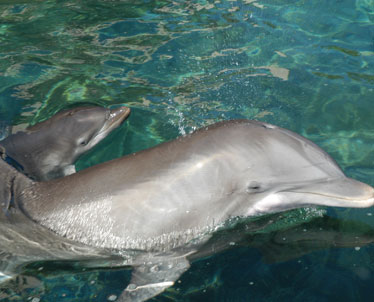 Student journalism sought
The Honolulu Star-Bulletin wants to hear from schools interested in producing the paper's weekly education page, which features articles and photos from high school journalists.
"The Education Page is a fantastic way for the community at large to learn the goings-on of our local schools as well as an excellent platform for students to share their accomplishments and concerns," said Jeff Finney, who runs the Star-Bulletin's Newspapers in Education program.
If chosen, schools must submit two articles, compile a fact box and interview and take photos of six to 10 students for a question-and-answer feature.
For more information, contact Finney at 529-4735 or at jfinney@starbulletin.com.
| | |
| --- | --- |
| | Police, Fire, Courts |
---
NEIGHBOR ISLANDS
Oahu man sought in killing attempt
Big Island police need help in locating an Oahu man wanted in connection with an attempted-murder case.

On Nov. 25, Puna officers were called to the Fern Forest subdivision of upper Puna, where a man was reported crawling on Kaleponi Drive. The man was transported to Hilo Medical Center with numerous broken bones and internal injuries.
The victim told police he was awakened sometime the evening of Nov. 24 or early Nov. 25 by Fred Silva III, who allegedly entered his home and beat him with a rubber mallet and baseball bat. He is in stable condition.
Silva was recently released from prison after serving a 20-year term for manslaughter.
Anyone with information is asked to call Big Island officers at 935-3311 or CrimeStoppers at 961-8300.
Cycle passenger dies from injuries
A 31-year-old Maui woman died Saturday of injuries from a motorcycle accident the day before, Maui police said.
The woman was identified as Lorraine J. La Frankie of Wailuku. She died at the Maui Memorial Medical Center at 2:45 p.m.
On Friday at 11:26 p.m., La Frankie was a passenger on the back of a motorcycle on Waiinu Road. The driver of the motorcycle tried to pass a vehicle in a no-passing zone and lost control of the motorcycle, police said. La Frankie was thrown from the motorcycle. Police are investigating whether she was wearing a helmet.
HONOLULU
Driver dies after veering off road
A 72-year-old Honolulu man died yesterday in an accident in Mapunapuna.
At about 8 a.m. the man was driving a white GMC Sonoma pickup truck east on Moanalua Road, exiting onto Puuloa Road. The truck veered right and came to a stop across the grassy median.
Emergency responders found him unresponsive and took him to Tripler Army Medical Center, where he died.
Police said a medical condition in the driver might have caused the accident and have not included the accident among the county's traffic fatalities. An autopsy is scheduled for today.