---
10 WHO MADE A DIFFERENCE
Seeking entries
The Honolulu Star-Bulletin invites you to nominate people who have made a difference in Hawaii during the past year.
They can be people who fought controversial battles in public or worked behind the scenes in any field -- community service, education, politics, law, labor, medicine, science, business, sports, entertainment, the arts. All that matters is that they had a devotion to their cause and made a profound impact on Hawaii.
To nominate someone, explain why you think the person should be honored. Deadline for nominations is Friday.
Honorees will be selected by Star-Bulletin editors. We will publish the results starting Dec. 22.
Please include the following information: your name, your nomination, and your work and home telephone numbers.
E-mail your nominations to difference@starbulletin.com, or mail them to 10 Who Made a Difference, Honolulu Star-Bulletin, 7 Waterfront Plaza, Suite 210, 500 Ala Moana Blvd., Honolulu, HI 96813.
---
KEIKI KALIKIMAKA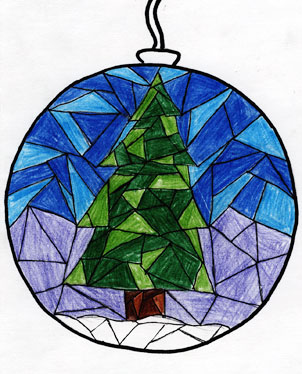 ---
ENTERTAINMENT
Free shows mark holidays
The Polynesian Cultural Center in Laie celebrates the holidays with four weeks of free concerts beginning today.
"Christmas in Polynesia" takes place at 5 p.m. daily except Sundays. Songstress Raiatea Helm kicks off the series tonight. Also performing this week:
Tomorrow: Ori Tahiti Te Hamata and Na Pua o La a Kona hula halau
Wednesday: Air Force Band of the Pacific, Hana Hou and the Brigham Young University-Hawaii Shaka Steel Band
Thursday: Kahuku High School Choir and Orchestra and Itto Pakarati
Friday: Keahiwai
Saturday: Hawaii Pacific University International Chorale and Ori Tahiti Te Rangatahi
Highlights of future weeks include Friday concerts by Koa'uka Dec. 14, Opihi Pickers Dec. 21 and Justin Young Dec. 28.
Call 293-3333.
DA KINE
Prize-winning poet reads
The first morning of Three Mile Island: those first disquieting, uncertain, mystifying hours.
All morning a crew of workmen have been tearing the old decrepit roof off our building,
and all morning, trying to distract myself, I've been wandering out to watch them
as they hack away the leaden layers of asbestos paper and disassemble the disintegrating drains.
These verses open C.K. Williams' poem "Tar," his commentary on an American disaster and its aftermath.
The Pulitzer Prize-winning poet will present a public reading at 7 p.m. Thursday at Wo International Center's Luke Lecture Hall at Punahou School.
Williams holds some of the country's top literary prizes -- in 2005 he received the Ruth Lilly Poetry Prize, one of the highest honors for American poets; he has also won the National Book Award (for "The Singing") and the National Book Critics Circle Award (for "Flesh and Blood").
Admission is free. Call 943-3685.
Bikers ride for homeless vets
The Combat Veterans Motorcycle Association of Hawaii is collecting underwear for local homeless veterans through a benefit ride on Sunday.
Sign-up for riders starts at 10 a.m. at Kapolei Theaters, with departure at 10:30 a.m. Riders must bring a new pack of underwear to be donated to homeless veterans at Kalaeloa (Barbers Point). Nonriders can also drop off donations of underwear before the ride begins.
The veterans' affairs group routinely aids homeless vets, providing them with showers, medical care and a change of clothing.
For information, visit www.cvmahi.org.